Groundbreaking Anime Director Satoshi Kon, 1963-2010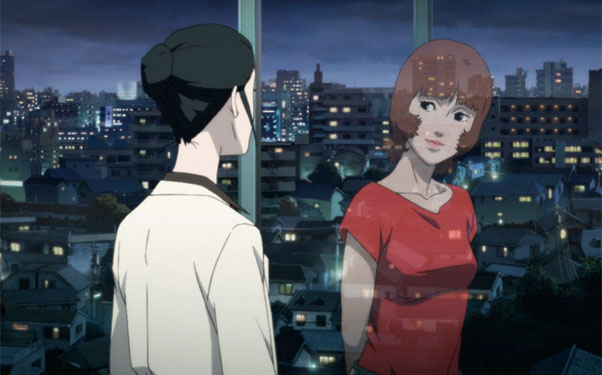 Posted by Alison Willmore on
British site UK Anime Network is reporting that director Satoshi Kon passed away yesterday at age 46, apparently due to cancer. This marks the untimely death of the filmmaker second only to Hayao Miyazaki in making inroads for anime films both internationally and as weighty works of cinema worthy of serious critical consideration.
From the 1998 Hitchcockian tale of a menaced pop idol "Perfect Blue" to 2001's look into the life of a aging performer "Millennium Actress" to 2006's saga of shared dreams (out-"Inception"ing "Inception") "Paprika," Kon was fond of exploring and blurring the lines between reality, memory and dreams. These are themes animation is particularly suited to, and ones that can be seen early in his career, in the "Magnetic Rose" segment of omnibus film "Memories," for which he wrote the screenplay, and later in "Paranoia Agent," the series he created.
2003's "Tokyo Godfathers" was his lone linear narrative, though it too was a complicated story of three homeless people with loaded pasts who discover a baby in the trash on Christmas Eve. These are grown-up features all, ones that use the visual freedom of their medium to inventive, sometimes astonishing (particularly in "Paprika") effect.
Kon was working on his fifth feature, "The Dream Machine," which he described to an interviewer as a "like a 'road movie' for robots."
Here's "Good Morning," a one-minute short Kon made for NHK in 2008: