Revolutions Per Minute: Charlie Brand of Miniature Tigers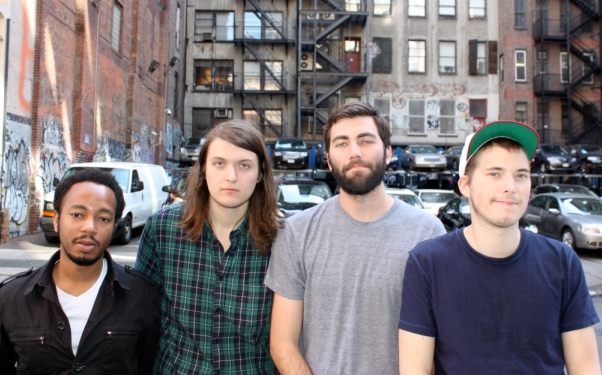 Posted by Brandon Kim on
Now and then I'll be pestering musicians and asking them what they're listening to "right now" and then exposing this here for all to see. It could be an iPod playlist or the pile of records closest to the turntable, as long as it's what they're listening to now, not their most carefully thought out vanity list of all time coolest records. These lists may be somewhat revealing of the musician's own work, but more importantly they're snapshots of taste — at first of a particular musician, but over time of a larger cultural moment.
Or maybe they're just lists of bands that you might want to check out…
Who: Charlie Brand
Band: Miniature Tigers
Where: Brooklyn (just moved from Phoenix, Arizona)
Latest release: "Fortress" (July 27, 2010)
1. Ariel Pink's Haunted Graffiti – "Before Today"
I love the production and song writing on this album. This music exists in it's own world.

2. Lindsey Buckingham – "Law & Order"
I recently got into his solo record and was blown away by it. It's a more experimental Fleetwood Mac and sounds like bedroom recordings.

3. The Dream – "Love King"
This album is so smooth and gives me a prince vibe on certain tracks. "Nikki pt. 2" is the jam.

4. MGMT – "Congratulations"
I'm so glad these guys made this record, instead of trying to repeat themselves. One of my favorites this year. Great lyrics.

5. Simon & Garfunkel – "Bridge Over Troubled Water"
I've been listening to this record a lot on long drives and feeling very soothed out by their vocal harmonies.
Miniature Tigers are currently on their own headline tour, with a Fall tour to follow supporting Prefuse 73 & Neon Indian. Warning: the following Miniature Tigers video for "Gold Skull" is safe for work, but may act as a gateway viddy to things that are not.