Revolutions Per Minute: Alan Palomo of Neon Indian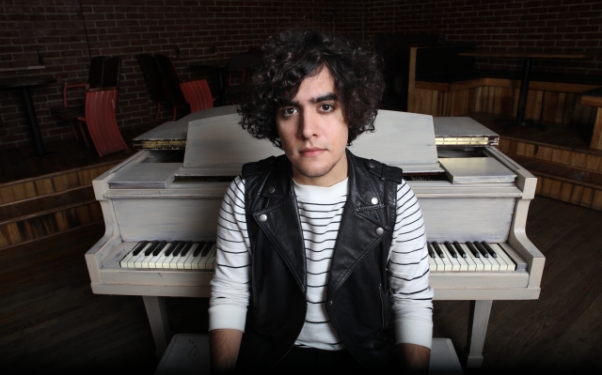 Posted by Brandon Kim on
Now and then I'll be asking a musician what he/she is listening to "right now" and then cataloging it here for all. It could be an iPod playlist or the pile of records closest to the turntable, as long as it's what they're listening to now, not their most carefully thought out vanity list of all time coolest records. These lists may be somewhat revealing of the musician's own work, but more importantly they're snapshots of taste — at first of a particular musician, but over time of a larger cultural moment.
Or maybe they're just lists of artists that you might want to check out… here's what Alan Palomo read off of his iPod when asked on the spot (1st one embedded for you):

Orange Juice – "Rip It Up"

Arthur Russell – "Your Motion Says"

Oneohtrix Point Never: "Where Does Time Go?"

Flying Lotus – "Computer Face//Pure Being"

Laurie Spiegel – "Patchwork"
Laurie Spiegel, that's going deep — 1970's algorithmic composition computer generated wizardry deep. Palomo recently signed with FADER label who are going to release a newly mastered deluxe edition of Neon Indian's "Psychic Chasms." It goes out on CD and double Vinyl on September 28, 2010 and digitally on August 31.
Also, Neon Indian headlines the Governors Island tomorrow night with Prefuse 73 and Nite Jewel.
Watch Neon Indian perform "Should Have Taken Acid With You" at SXSW.