Preview of The Walkmen's "Lisbon"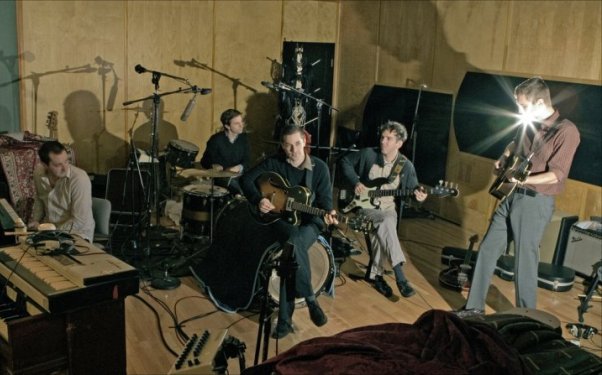 Posted by Brandon Kim on
The Walkmen gave a sneak preview of their forthcoming record "Lisbon" to WNYC's "Soundcheck" and it sounded delightful. They've been an impressive band since their '02 debut and have continued to nurture a sound that sticks out with conspicuous maturity among their peers. I don't think The Walkmen have ever sounded more grown up than they do now on "Lisbon." The song "Juveniles" comes to mind as a case in point, check that out below. And if, like me, you could not sit by the radio for the entire show at the time, here's your chance to hear it all.

The Walkmen Live on Soundcheck.
Preview playlist:
1. "The Rat"
2. Full live performance: "Angela Surf City"
3. "Stranded"
4. "Blue As Your Blood"
5. Full live performance: "Juveniles"
6. Full live performance: "Woe Is Me"
7. "Lisbon"
Here's a studio cut of "Juveniles" too:
The Walkmen play tonight on Governors Island in New York with Grizzly Bear and Gang Gang Dance before heading off to the UK. "Lisbon" comes out September 14th on Fat Possum Records.
Watch The Walkmen's performance at IFC's Crossroads house at SXSW.