Peter Weir: Australian New Wave Meets "The Last Wave"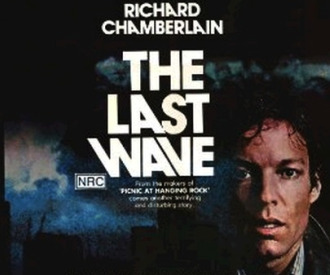 Posted by Melissa Locker on
Peter Weir was a key figure in the world of Australian New Wave cinema with his films such as "Picnic at Hanging Rock" and "Gallipoli". Then he moved to the United States and started making mainstream box office successes like "Witness", "The Truman Show", "Master and Commander", and, of course (best movie ever) "Dead Poets Society" (…sigh). But his Australian films laid the foundation for his future success. Today, IFC is showing his 1978 film "The Last Wave".
But before we get to why you should watch "The Last Wave", it is worth a look at Weir's 'Picnic at Hanging Rock', which was the film that truly put him on the cinematic map. 'Picnic at Hanging Rock' is a deceptively simple film about an all girls' school in Australia in 1900. When the class goes for the titular picnic at Hanging Rock, three girls and their school teacher vanish under very mysterious circumstances. After the disappearance, the tension at the school builds and builds until the Headmistress takes out her anger on an innocent orphaned student. The mystery of the disappearance is never solved and the unanswered questions make the movie absolutely haunting. 'Picnic at Hanging Rock' was one of the first Australian films to reach an international audience, so Weir's follow up was highly anticipated.
That follow up was 'The Last Wave'. The film stars Richard Chamberlain as a lawyer who is given the task of defending five aborigine men accused of the mystical murder of another. When one of the men appears in his dream (the man is played by David Gulpili of 'Walkabout' fame), Chamberlain's work on the case turns into an absolute obsession. He also begins to fervently believe that Australia is on the brink of being decimated by a natural disaster. Needless to say he doesn't sleep much. The movie is a surreal psychological drama that is a stark shift from 'Picnic at Hanging Rock', but it was 1978, so it is easily forgiven. The film is intense and strange and ready for rediscovery.
Here's Peter Weir discussing "The Last Wave":
The Last Wave airs on IFC at 1:35 pm ET.