Music Video: Phosphorescent "It's Hard To Be Humble (When You're From Alabama)"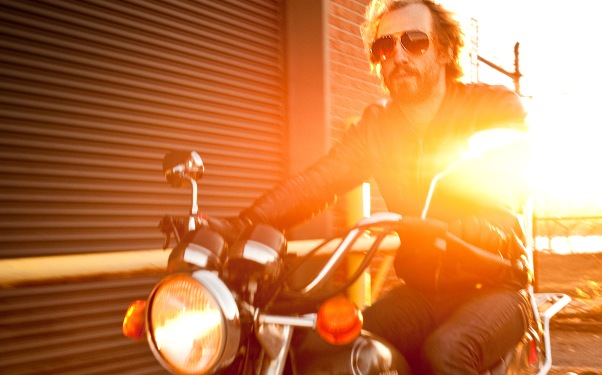 Posted by Brandon Kim on
Phosphorescent's Matthew Houck has come a ways from Alabama, through Athens, Georgia and the living room in Brooklyn where I first heard him singing alone — three years ago to this day in fact. Seems like yesterday, just Houck with his guitar and 25 sweating, gorgeous people listening, loving every minute.
This new video, the first from the album "Here's To Taking It Easy," shows time and success have been kind and we see band fleshed out from three years of touring and recording together. Here's to some well earned confidence.
After their tour van and an estimated $40,000 in gear were stolen in Greenpoint, Brooklyn, (including Houck's custom, 1955 Gibson) it's nice to see them back, and on tour. They're in Brew city tonight in a particularly seedy part of town (Riverwest, I'm talking about you). If you're there too, help watch their van!
TOUR DATES
08/04/10 Milwaukee, WI- Mad Planet w/ J. Tillman
08/05/10 Chicago, IL- Empty Bottle w/ J. Tillman
08/06/10 Indianapolis, IN- Radio Radio w/ J. Tillman
08/07/10 Cleveland Heights, OH- Grog Shop w/ J. Tillman
08/09/10 Washington DC- Black Cat w/ J. Tillman
08/10/10 Baltimore, MD- Sonar Club Stage w/ J. Tillman
08/11/10 Phiadelphia, PA- Rittenhouse Square Park w/ J. Tillman
08/12/10 Providence, RI- Jerky's Live Music Hall w/ J. Tillman
08/15/10 Cambridge, MA- Middle East (Downstairs) w/ J. Tillman