A Vacation to Australia As Close As Your Local Theater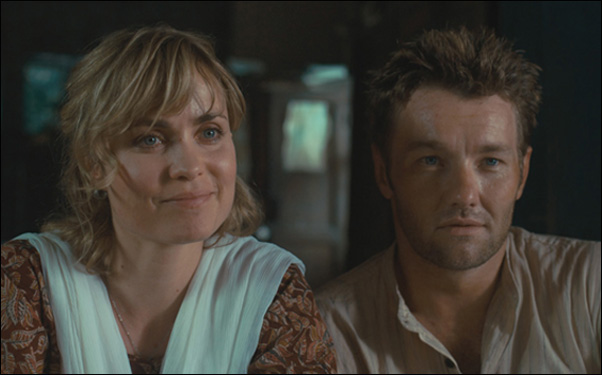 Posted by Stephen Saito on
Although much attention has been paid in recent years to video on demand and DVDs as a way of bringing the world closer together through film, there has also been innovation on the theatrical front that has some interesting implications for expanding the availability of foreign fare in the U.S.
Once exclusively the province of film festivals and the handful of distributors that specialize in releasing foreign films on the big screen, two companies have seized the opportunity this summer to approach foreign film from a different perspective — by bunching them together and showing them at locales that might not have access to them otherwise.
Just this past weekend, the Joel Edgerton-Radha Mitchell adoption drama "The Waiting City" opened at the Cosford Cinema in Coral Gables, Florida, the third film featured in the first season of Emerging Pictures' 2010 USA-Australian Film Showcase, a series of Outback-based films that will be appearing in U.S. theaters quarterly. After stops in places as diverse as Vermont and New York, the showcase will get its biggest launch at the end of the week at three of the Laemmle theaters in Los Angeles with weekend screenings of the Geena Davis drama "Accidents Happen" (Aug. 14-15), the Paul Hogan comedy "Charlie & Boots" (Aug. 21-22) and finally, "The Waiting City" (Aug. 28-29).
The showcase was the brainchild of Emerging Pictures partner Barry Rebo, whose company has made great strides in bringing indie film, opera and classic films to arthouses through digital projection. After spending some time down under, Rebo approached the national film entity Screen Australia with the idea to import a few award-winning films, along with some of the country's wine for American consumption. When a test run in San Francisco last year with the films "The Unfinished Sky," the Joan Chen drama "Home Song Stories," and "Kenny" proved popular, the new series was born.
"As cinemas or cultural centers reinvent themselves as destinations, the idea of film and wine is really quite wonderful," said Rebo, who noted that two-thirds of the venues playing the USA-Australian Film Showcase were licensed to sell alcohol. "We think this is an interesting way to improve the ambiance of going to a screening."
Yet if you haven't heard, Australian film is having about as good vintage as the wine these days, with the Blue Tongue collective making international waves with noirish thrillers like "The Square" and "Animal Kingdom." Unfortunately a film like "The Waiting City" doesn't have as much of a compelling commercial hook as crime for American distributors to take a chance on, despite scoring positive reviews at last year's Toronto Film Festival and even boasting recognizable actors in Mitchell and Edgerton. But as part of a series, it will likely show off the depth of Australia's current filmmaking talent.
Even if you've missed the first season of the showcase, the next batch of celebrated Aussie films will be hitting theaters in September, and Rebo admitted there are talks underway with cinema entities in South Africa, Argentina, Chile and Israel to give other countries' films similar treatment.
Also underway this week is the Maya Indie Film Series, which is in its second go-around with an odd mix of Latino-themed American-produced indies and foreign imports from Mexico, Spain and Brazil. Unlike the USA-Australia Film Showcase, the Maya series appears to have an eye on the home video market first with a model much like After Dark's annual Horrorfest, which corrals "eight films to die for" and gives them a one-week theatrical run to share with alternating times before ultimately lining the shelves of Blockbuster. Still, there are discoveries that are best found in a theater.
There are only six films in Maya's series, nearly all of which boast actors who will move units as rentals, but might not necessarily sell tickets on their own — Michelle Rodriguez stars in the biopic "Tropico De Sangre" about Dominican activist Minerva Mirabal; the Juarez murder drama "Backyard" comes from "El Crimen de Padre Amaro" director Carlos Carrera, starring Jimmy Smits and Ana de la Reguera. However, the real find by Maya's programmers is the breezy "Solo Quiero Caminar," a heist flick from Spain that has Diego Luna fronting the poster, but really belongs to a quartet of actresses (Elena Anaya and Victoria Abril, among them) who play a band of rough-hewn broads who see an opportunity for a better life by swindling a drug syndicate.
The series has already passed through Dallas and Washington D.C., but is currently playing in New York with runs scheduled for Chicago (Aug. 13-19), Miami (Aug. 20-26), San Diego and Los Angeles (Aug. 27-Sept. 2).
[Additional photos: "Accidents Happen," Image Entertainment, 2010; "Solo Quiero Caminar," Maya Entertainment, 2009]