I Think It's Going To Be A Long Long Time before Elton John Stoops to American Idol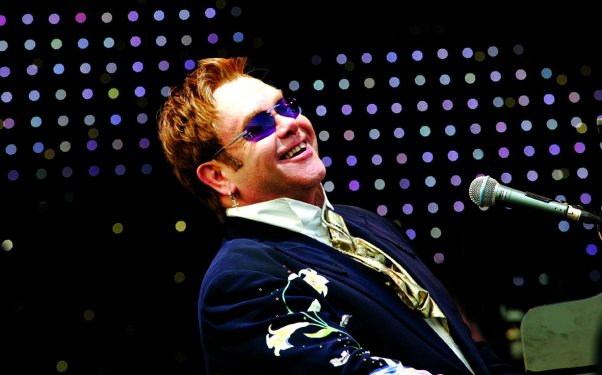 Posted by Brandon Kim on
The best thing ever said concerning the national embarrassment that is "American Idol," was recently uttered by Sir Elton John's UK publicist, Gary Farrow, in response to the possibility that the singer-songwriter was being considered to appear on the show as a judge.
"There's more chance of me fucking you than Elton being on [American] Idol," Farrow told Deadline's editor Tim Adler when he inquired about the rumor.
The departure of Ellen DeGeneres and the barbarous Simon Cowell, has the reality show seeking new celebrity judges to fill their seats. Other names tossed around include, Chris Isaak, Steven Tyler and Jennifer Lopez.
Apparently the show's executive producer is still going hard after the Rocket Man though, and he has long been first choice to replace Cowell. The latest tactic to get him to reconsider seems to be guilting him into it since the show is not willing to pay his "astronomical" asking price. "It depends on whether [Elton John] wants to give back," the producer said as if the talent show were some kind of saintly humanitarian effort. The Godsend to the masses, "American Idol," so aptly named as our modern house of worship.
Just keep touring and inspiring Ricky Gervais, Sir John.