"I Love You Phillip Morris" To Finally Have Its Day in Theaters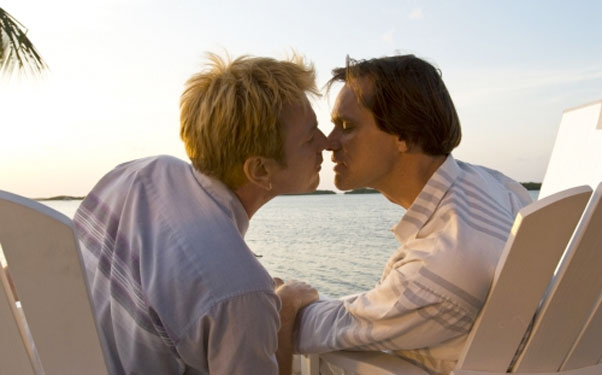 Posted by Alison Willmore on
Thanks to a combination of contract/financial troubles and subject matter, "I Love You Phillip Morris" has had a tough time finding its way to American screens. The comedy stars Jim Carrey as a conman who gets caught and sent to prison, where he falls in love with fellow inmate Phillip Morris (Ewan McGregor) and repeatedly breaks out in order to be with him.
Now the directorial debut of "Bad Santa" writing team Glenn Ficarra and John Requa has finally gotten a distributor, over a year and a half after it made its premiere at the 2009 Sundance Film Festival — Roadside Attractions, who just picked up the rights to Alejandro González Iñárritu's "Biutiful," will be releasing the film on December 3rd, according to Deadline.
"I Love You Phillip Morris" has already been released basically everywhere else in the world. The problems here started when the group that initially picked it up missed multiple planned release dates, leading the production company, Luc Besson's EuropaCorp, to pull the film.
But even before that, there was speculation that, despite its A-list cast, the film was "too gay" for American audiences. I have no sense of what that means, but the movie, while entertaining, did always strike me as far more oddball and indie in tone than the famousness of its cast and the mainstream aspirations people seemed to have for it would lead you think.
Then again, it's been over a year since I've seen it, so what do I know? Until December 3rd!