Hope For Chief's Debut on Domino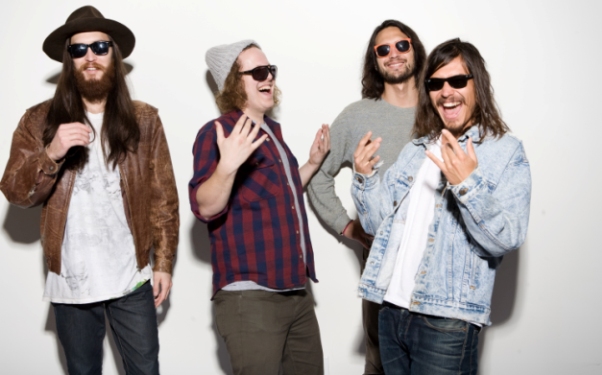 Posted by Brandon Kim on
When Domino signs a band it's time to listen up, because there is a real good chance they're incredible. The label recently signed Chief, a 4-piece from Santa Monica, CA, consisting of Evan Koga, Mike Moonves and brothers Danny and Michael Fujikawa. I haven't yet heard all of their debut record "Modern Rituals," due out next week, but the little I have left me with mixed impressions.
Paste says they're "for fans of" Coldplay and Phosphorescent. I'd never even use those two words in the same sentence, let alone group the two bands in the same anything (Phosphorescent is lovely and soothes my inner man anger, but I'd rather drink turpentine and piss on a brush fire than listen to Coldplay).
It may be, like this seemingly incongruous comparison, that there is sometimes a dichotomy between the band's intentions and what gets finally produced. I couldn't reconcile two of the songs I heard, "This Land" and "Night & Day," with the same band.
Yet hope remains for the debut while the company is true, such as in this woodland jam of "Night & Day."
Chief has a few tour dates coming up and Domino releases "Modern Rituals" on August 17th.
Aug 14 – New York, NY, JellyNYC Pool Party (Free show!)
Aug 15 – New York, NY, Governor's Island w/ Dr. Dog (Free show!)
Aug 17 – New York, NY, Joe's Pub
Aug 20 – Los Angeles, CA, Bootleg Theatre
Aug 21 – Los Angeles, CA, Sunset Junction Street Fair