Hacker Jacked Axl Rose's Twitter, Tried To Cancel GNR Tour.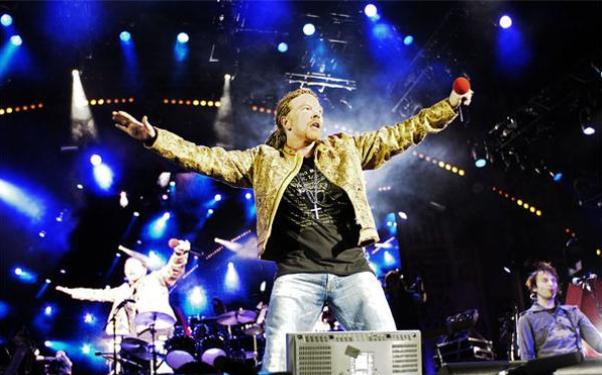 Posted by Brandon Kim on
A tweet declaring, "All upcoming Guns N' Roses dates are officially canceled. Please contact your place of purchase for any refunds," appeared on Axl Rose's twitter feed, causing some panic in the UK where the band is due to headline the Leeds-Reading festival along with Arcade Fire. The tweet was suspect from the beginning though, since Rose twitters only slightly more often than he releases albums.
Quickly exposed as a hoax by an anonymous, malicious hacker, this probably won't cause anyone to miss the upcoming shows which aren't until the end of the month. Still, it's reminiscent of the online sabotage surrounding the release of "Chinese Democracy." You may recall the debacle involving a blogger who, in one swift post, ruined the planned release of the album that was 17 years in the making by leaking more than half the songs months before it's intended release. One of the most absurd tragedies in the history of record releasing. All he needed was just a little patience.
The whole thing makes me recall the words of my big 8th grade crush (who was perfect in every way except for one thing: she loved GNR) when I asked her why she liked Guns N' Roses so much. "Because they're burn outs," she said, "And one day soon they'll go out in a hot blaze." Then, and it was the first time I'd ever heard it before (pre-Kurt Cobain suicide), she looked at me and said, "It's better to burn out than to fade away." In that moment, she was the coolest person I'd ever known. Too bad she wasn't right about them.
[Telegraph]