Fun Fun Fest 2010 Blows Up With Headliners, Devo, The Hold Steady, Weird Al Yankovic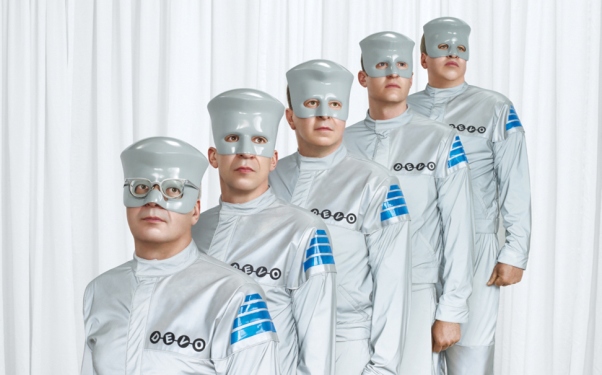 Posted by Brandon Kim on
Austin's Fun Fun Fest added a third day to it's usual two day program, just when you thought there was no more room on Austin's calendar. The line up is decidedly more noteworthy than past years too, with The Hold Steady and de-evolution pioneer Mark Mothersbaugh and crew on board. I'm not sure about spoof master Weird Al headlining opening night, but hey, if you're going to go for weird, go all the way. I look forward to the children's book he grandly announced on twitter [New yorker].
Weird Al Twittered: "Like Madonna, Hitler and @michaelianblack, I've written a children's book. Out next year on HarperCollins."
Other notables on the line up this year at FFF Fest include: MGMT, Dirty Projectors, Best Coast, Man Man, Bad Religion, GWAR, Mastodon and RJD2.
Founder Graham Williams has proclaimed, "My cup funneth over." The festival is held November 5 – 7, 2010 at Waterloo Park in Austin, TX. Llimited early bird tickets are on sale now at a 10% discount for 3 day passes. Check funfunfunfest.com.