"Footloose" remake, Kevin Bacon vs. Kenny Wormald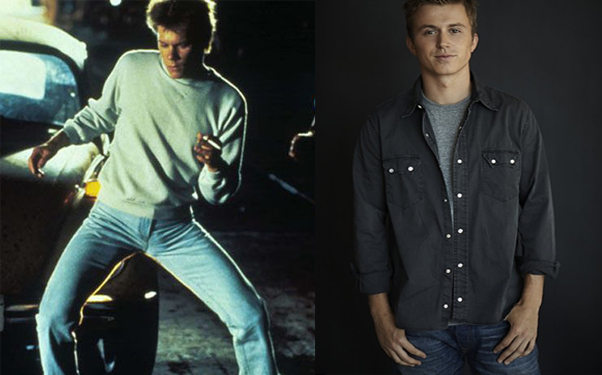 Posted by Brandon Kim on
Andie MacDowell just joined Dennis Quaid solidifying the line up of this "Footloose" remake that has been shedding cast members left and right since it began development. Two guys I purposely try to know nothing about, Chace Crawford ("Gossip Girl") and Zac Efron ("High School Musical 3: Senior Year") have already dropped from the lead on this ill advised blast from the past.
MacDowell will play the wife of Quaid's rock and roll hating Reverend (or whatever passes as rowdy music in this remake), originally played by John Lithgow. Kenny Wormald (who was in a movie called "Center Stage: Turn It Up") plays the dancing rebel that Kevin Bacon once so memorably/hilariously portrayed.
I have to wonder if this Wormald kid has the chops or if he was just the guy they scraped up to resurrect this thing. He's a real professional dancer, but can he spaz out with style? Can rock a tight pair of jeans like Bacon?
Wormald has his work cut out for him, Bacon's performance was already so over the top: