Facebook Founders Wish to Unfriend "The Social Network"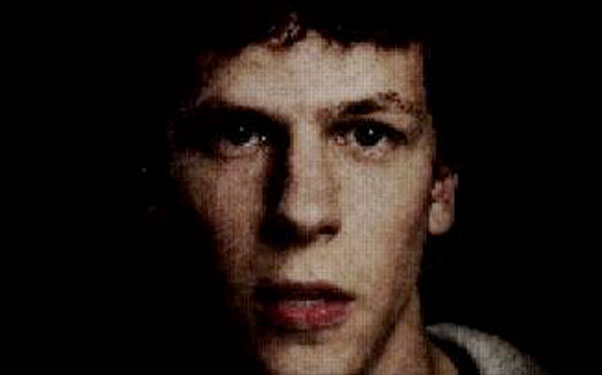 Posted by Alison Willmore on
Over the weekend, the New York Times ran a story suggesting the powers that be at Facebook were unhappy with the way they and the founding of their company are being portrayed in David Fincher's forthcoming "The Social Network."
Monday, the NY Post's Lou Lumenick called the piece out for biased reporting (it quotes David Kirkpatrick, whose "The Facebook Effect" was a rival to "The Social Network"'s primary source, Ben Mezrich's "The Accidental Billionaires"), and Tuesday the Hollywood Reporter noted that one of the scenes that was apparently being argued over, taking place "at a party while two young women offer lines of cocaine from naked breasts," would not be cut.
"Honestly, I wish that when people try to do journalism or write stuff about Facebook that they at least try to get it right," Mark Zuckerberg apparently said in a recent onstage interview. But it's this quote from the Times piece that's more telling:
"It's crazy because all of a sudden Mark becomes this person who created Facebook to get girls or to gain power," said Chris Hughes, a Facebook co-founder who left in 2007 to join the Obama presidential campaign. "That's not what was going on. It was a little more boring and quotidian than that."
Well, yes. And that sounds like it would make for a lousy movie. Know what makes for a better one? Machinations, drugs and nudity! It must be frustrating to feel your life's been misrepresented in a film purportedly about you, but the movie someone would actually want made about him- or herself is probably not a movie anyone else would want to watch. What would a realistic Facebook saga look like? Hours of footage of a few guys hunched over laptops, laughing at each other's IMs and stopping once in a while to order Thai food? Terribly avant garde.
Movie characters are generally drawn larger and more dramatic than actual people, and in the process of adapting a true story into a big screen narrative, things are dropped, motivations are assigned, loose ends buffed away. It's not journalism. Getting it right is not, unfortunately for Mr. Zuckerberg, the point.