"A Serbian Film" and the End of Torture Porn…?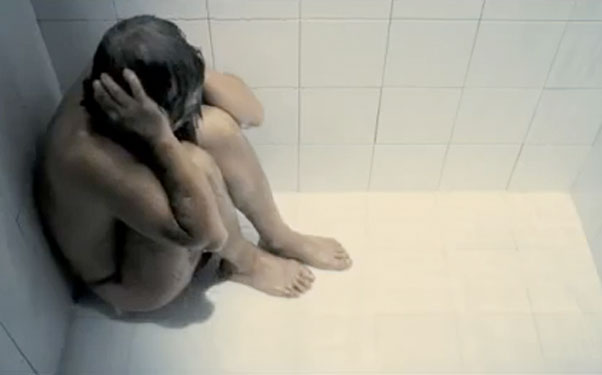 Posted by Alison Willmore on
"A Serbian Film," directed by Srdjan Spasojevic, has the questionable distinction of standing at the (current) far reaches of extreme cinema — so much so that it was pulled from the schedule of London's FrightFest after the British Board of Film Classification demanded four minutes of cuts in order for it to be screened. Festival co-director Ian Jones told the Guardian that "FrightFest has decided not to show A Serbian Film in a heavily cut version because, as a festival with a global integrity, we think a film of this nature should be shown in its entirety as per the director's intention."
Also writing at the Guardian, Pete Cashmore takes the incident as an opportunity to wonder if the age of torture porn is finally over, regardless of how you'd classify "A Serbian Film":
Its few-and-far-between defenders cite Srdjan Spasojevic's film as not TP at all, rather an articulation of the horrors that the Serbian nation has had to live through in recent times. Hmm. What one hopes, at least, is that it provides an effective point for us all to reflect, weigh things up, and decide that – once the shagging of vacated eyeholes comes into the equation – it might be time to fold up the tables and call it a day.
My review of the film from its premiere at SXSW is here, and the (NSFW, to be sure) trailer is below:
I'd always understood "torture porn," a phrase coined by New York's David Edelstein to describe "Hostel" and similar titles hitting theaters four to five years ago, to refer to films in which the realism and explicitness of the violence wasn't only upped, it was moved front and center. What was once the money shot became everything — and so, it's implied, there's no heft to torture porn films beyond sadism, because they have only one note, shock, which they hit over and over again until the impact is gone.
As a sucker for extreme imagery (I can never turn down a film that's inspired mass walkouts, whether for pace, subject matter, incomprehensibility or causing physical distress), I've found Edelstein's summing up of what seemed like a zeitgeisty moment in mass culture smart and helpful, quickly overapplied as a term and ultimately stripped of meaning, and I'm about ready to let it go. It was the omnipresence of these movies, the fact that suburban teens were taking them in at the mall, their popularity that made them noteworthy. But as a mainstream phenomenon, films that sell themselves on splatter alone do seem on their way out (goodbye, "Saw" franchise!), and thank god — they tend to be, ultimately, boring, like listening to music with the volume turned so high it sounds like on giant shriek.
Really, "A Serbian Film" is part of that subgenre of movies that's been around long before the coining of the phrase "torture porn," ones whose main hook is a moment or two of infamy, ones that will never see a multiplex screen. It's tough route to hack — being the most extreme feature out there is only a sell point until you're outdone by the next, even more disturbing contender in grotesquerie. "A Serbian Film," whose main shock setpieces seems to be lifted from one notorious Japanese comic book and given the barest glaze of social relevance, is, like so many of these films, more significant and interesting before you're seen it.