New on DVD: "A Prophet," "The Ghost Writer" and More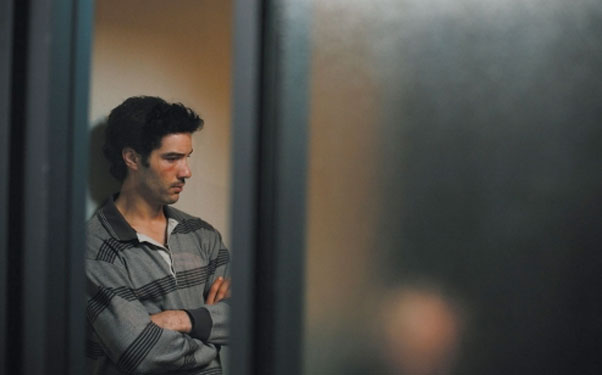 Posted by Alison Willmore on
A look at what's new on DVD today:
"A Prophet" (2009)
Directed by Jacques Audiard
Released by Sony Pictures Classics
Audiard's ("The Beat That My Heart Skipped") ridiculously cool prison drama well earns its over two-and-a-half hour runtime — the transformation of relative newcomer lead Tahar Rahim from illiterate mouse to underworld kingpin never seems forced or unnatural. Rahim's impressive, as is Niels Arestrup as the head of the jail's Corsican mob, but overshadowing both is the film's portrait of a multicultural (if criminal) population that looks nothing like the cast of your average French import. (Matt Singer's review from February.)
"After.Life" (2009)
Directed by Agnieszka Wojtowicz-Vosloo
Released by Starz/Anchor Bay
Christina Ricci is dead! But she's not dead. Unless she died! Or did she? In Wojtowicz-Vosloo's feature debut (following her acclaimed 2001 short "Pâté"), Liam Neeson plays a funeral director who's either a sadist plays elaborate mindgames on Ricci's character, or a man with extrasensory gifts helping to usher the dead into the afterlife. Justin Long reprises his ineffectual horror movie boyfriend bit from "Drag Me To Hell."
"Piranha" (1978)
Directed by Joe Dante
Released by Shout! Factory
With Alexandre Aja's 3D remake making waves at Comic-Con, the time seems ripe for a rerelease of this Roger Corman schlock classic, directed by Dante and written by John Sayles. This new edition includes a featurette with new interviews with Corman, Dante, and others.
"Kick-Ass" (2010)
Directed by Matthew Vaughn
Released by Lionsgate
Did Vaughn's meta-superhero movie really only hit theaters five months ago? In the wild churn of blockbuster hype, it feels like over a decade has passed. Still, Aaron Johnson charms as a kid with no particular talent who nevertheless decides to start a side gig as a costumed crimefighter. The film's overturning of genre clichés — Kick-Ass' first venture out lands him in the hospital, not on the front page — is balanced by a second half spend reveling in them, which is where the fun comes in. (My review from SXSW.)
"The Ghost Writer" (2010)
Directed by Roman Polanski
Released by Summit
Polanski takes on Robert Harris' political thriller-as-airport novel satire with solid results, though for me the questions raised about journalism, objectivity and the realities of political life in the first half were more interesting than the broader blows the movie lands when the action starts picking up. Before it becomes the '70s-style conspiracy thriller it set out to be, "The Ghost Writer" weirdly and wonderfully resembles some political variation on "The Ring." That's us at the bottom of the well.
"Sweetgrass" (2009)
Directed by Ilisa Barbash and Lucien Castaing-Taylor
Released by Cinema Guild
Barbash and Castaing-Taylor's meditative documentary portrait of cowboys (shepherds?) driving thousands of sheep up to their summer pasture in Montana is better suited to the big screen than the small, but if you missed the film's tiny theatrical release, here's your chance to catch this beautiful, narration-free look at a dying style of life.
"Eclipse Series 23: The First Films of Akira Kurosawa"
Directed by Akira Kurosawa
Released by Criterion
This set, which consists of Kurosawa's 1943 debut "Sanshiro Sugata," 1944's "The Most Beautiful," and "Sanshiro Sugata, Part Two" and "The Men Who Tread on the Tiger's Tail," both from 1945, probably isn't the best place to first introduce yourself to Kurosawa's work, but if you're a fan of his better known films, than it'll offer an insight into where a master filmmaker got his start.