Documented: Damn Near Every Video Game Console Ever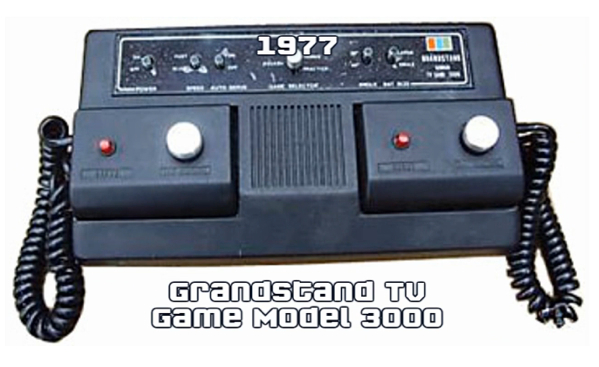 Posted by Evan Narcisse on
Think back to the earliest video game console you had. Do you remember what it looked like? Whether the power toggle was a switch or a button? All the weird dials and switches on it? If your memory's a little fuzzy, then pull up seat and check out Elder-Geek's "Insane Console History Video 2.0."
Look at all that wood paneling! I'm sure it seemed quite luxe at the time but just comes across as hella dated now. It makes you wonder if the ubiquitous glossy finishes of today's video game consoles will look terribly corny 40 years from now.
Now that video games have become a billion-dollar industry, it's hard for many to remember or even conceive of its humble beginnings. But, there they are, right in the video's first few seconds. As you scratch your head at the roll call of defunct companies, it's apparent that the games business was once one nearly anyone could get into. And it seemed that tons of entities tried. The sheer amount of hardware produced between 1977 and 1978 alone testifies to the fact that electronics companies treated video game mania as a modern-day gold rush.
You also get the sense of how cyclical certain trends are in the industry. The focus on fancy peripherals was there even at the start of the home console business. Count how many guns you see in the first five minutes of the video and wonder if manufacturers could get away with it now.
Against a backdrop of old-school 8-bit game tunes, 450 consoles show up in the Insane Console History Video and, if you make through the whole thing, the mini-documentary tells the life story of the medium from one silicon-centric angle. Me? I'm going to watch again to see if I can spot the janky-ass Video X system my mom bought us back in the day.