Devendra Banhart and Beck's Title Track For "Life During Wartime"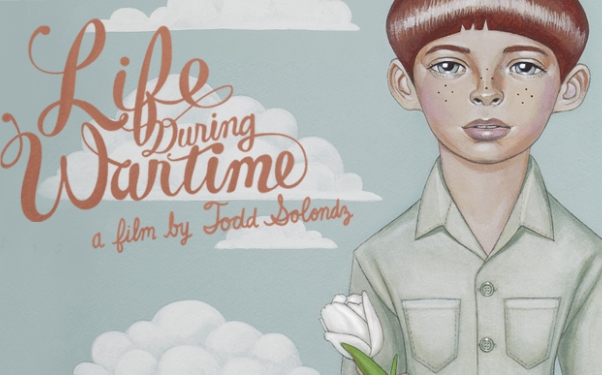 Posted by Brandon Kim on
The title track for Todd Solondz's latest film "Life During Wartime" was the result of a four-way collaboration between Beck, Devendra Banhart, composer Marc Shaiman and Solondz himself who penned the lyrics. Freak folk wizard, Banhart, who takes the lead vocals on the track called Solondz "One of the great luminaries," in an email to Spin.
On the delightfully melancholy song, he laments I thought I forgave / I thought I forgot / I tried to be brave / But found I could not with Beck coloring the background.
Listen here:
Todd Solondz talked with IFC about this sequel to 1998's "Happiness" and what Nick Schager called "A meditation on man's capacity for change and forgiveness." Solondz discusses his choice to revisit the same characters from the earlier film, but recast the actors and "how the ghosts of the past don't let go of you." Read the full interview here.