"Dance Central" Tries Teach Me How to Get Down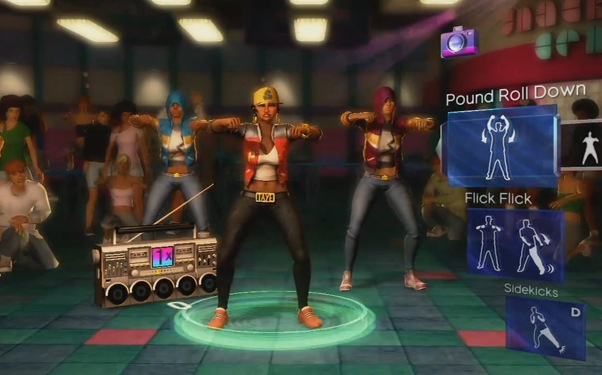 Posted by Evan Narcisse on
At this year's E3, Microsoft made a big push to convince attendees of the awesomeness of their upcoming Kinect peripheral. It is a tough sell because, when you boil it down, you're basically just standing in front of a motion-sensing camera and gesticulating wildly. One of the bigger Kinect hits was "Dance Central" from Harmonix, the makers of the Rock Band games.
This is a surprise because the game, as the name would imply, involves dancing. Again, this happens in front of a camera. While that might be initially off-putting, "Dance Central" offers hope to people who get self-conscious on the dance floor. People who have siblings that can dance their asses off. People like me. Look closely and see me going left when everyone else is going right. Sigh.
"Dance Central" uses the joint-tracking ability of Kinect's motion-sensing features to follow your silhouette as it moves along with an in-game avatar. You can learn specific moves and while you're in gameplay, flash cards scroll along to let you know what's coming up next. And because all that shaking and grooving can make you work up a sweat, Dance Central will have a calorie counter feature. The game's been built with the input of several star choreographers, too, and will have 30 songs when it somes out on November 4th. Avert your eyes from my awful dancing and check out the official trailer below.