Conor J. O'Brien and his Villagers Are Coming to the US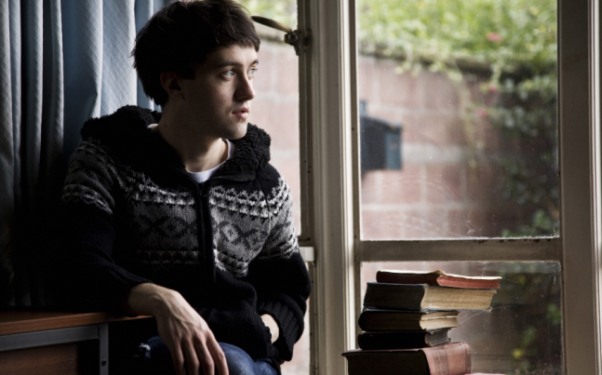 Posted by Brandon Kim on
Ireland's Villagers have been here before, blowing people's minds in NYC and then at SXSW with songs from their debut, "Becoming A Jackal," was one of the year's best. And singer/songwriter Conor J. O'Brien didn't even have his full band then. Happily they've announced a full band tour for we across the pond, with headlining dates and supporting dates with Ra Ra Riot.
Conor's full band is fleshed out by James Byrne on drums, Cormac Curran on piano/organ, Tommy McLaughlin on guitar, and Danny Snow on bass. Here they are performing "Ship of Promises" in Dublin:
In case you've missed this video for title track, "Becoming A Jackal," check it out. It's one of the best songs I've heard all year.
Villagers tour dates (first few are O'Brien solo):
9/22 – Minneapolis, MN @ 400 Bar *
9/24 – Chicago, IL @ Schubas Tavern *
9/27 – Toronto, ON @ Drake Underground *
9/28 – Ottawa, ON @ Mavericks *
9/29 – Montreal, QC @ Casa Del Popolo *
10/19 – San Francisco, CA @ Rickshaw Stop
10/20 – Los Angeles, CA @ Music Box At The Henry Fonda **
10/21 – Solana Beach, CA @ Belly Up Tavern **
10/22 – Tempe, AZ @ The Clubhouse **
10/24 – San Antonio, TX @ White Rabbit **
10/26 – Austin, TX @ Emos **
10/27 – Houston, TX @ Warehouse Live Ballroom **
10/28 – Dallas, TX @ Granada Theater **
10/29 – Little Rock, AR @ Revolution Music Room **
10/30 – Nashville, TN @ Exit In **
11/1 – Philadelphia, PA @ Kung Fu Necktie
11/2 – Brooklyn, NY @ Knitting Factory
11/3 – New York, NY @ Mercury Lounge
11/4 – Boston, MA @ Great Scott
*Conor O'Brien solo
** w/ Givers, Ra Ra Riot