Christopher Walken To Play Host on Radio Show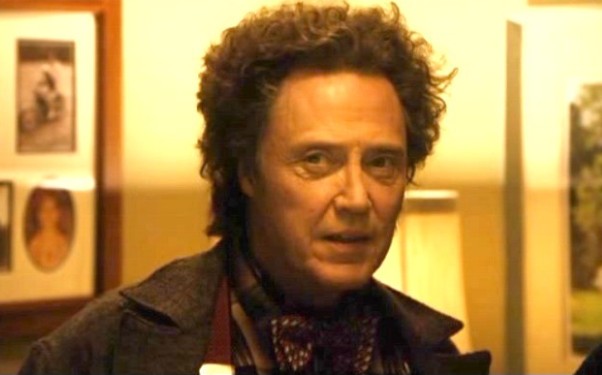 Posted by Brandon Kim on
Whenever I interview someone over the phone, I inevitably hear Leonard Lopate's voice in my head and find myself posing questions the way he does — the way he states something the interviewee has done, or is known for, or admitted to, and drops a question mark at the end in a way that's inviting, sometimes almost intimate. Maybe now when I listen to Leonard Lopate, I'll have Christopher Walken in my head after he guest hosts for Lopate this coming Monday on WNYC.
What syllables he'll be accenting, no one knows. What strange and wonderful pauses will be created where none should be. Walken's guests will be Jack O'Brien, director and producer of the stage musical "Hairspray," followed by actress Zoe Kazan, who shared the stage with Walken in "A Behanding in Spokane." Then, dancer to dancer, Walken interviews the classically trained Jacques D'Amboise, founder of the National Dance Institute, and finally — it's a two-hour show, you know — PBS cooking show maven Lidia Bastianich and her mother will talk Italian food. (Walken has some experience there, too.)
I could be imagining it, but I think I heard Walken say he wanted to host the much-beloved radio show sometime in the last year or so when he himself was on it. Word is he booked this talent himself too. Walken on the radio, it feels so right.