Brian de Palma's 'Blow Out', the Original Reboot?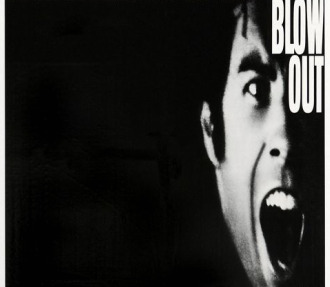 Posted by Melissa Locker on
If you thought reboots were a lazy brazen modern movie-making trend (do we really need a restart of Police Academy?), you are mistaken. People have been revamping and re-tooling films for generations. Even brilliant director's like Brian de Palma can't help but find inspiration in other director's work.
Michaelangelo Antonioni's mod thriller 'Blow Up' blended suspense and paranoia when a photographer inadvertently witnessed a murder, but no one would believe him. 'Blow-Up' won the Grand Prix in 1966.
Fifteen years later, Brian De Palma's introduces his film 'Blow Out'. It's a dense political thriller kicked off when a soundman (John Travolta in his first "grown up" role) overhears a car wreck that may have been murder. When De Palma made the film, it was the dawn of Reagan-era politics and only seven years after the Watergate scandal that rocked the American political landscape. Paranoia and politics inspired his homage (read: fancy word for reboot) of Antonioni's art-house classic.
So how similar are the two movies? Watch the trailers below and decide for yourself.
Here's the trailer for Antonioni's 'Blow-Up':
Now, here's the trailer for de Palma's 'Blow Out':
'Blow Out' airs on IFC at 8 pm EDT and again at Friday, Aug. 20 at 8:05 PM EDT and Sunday, Aug. 29 at 6:25 PM EDT.