There's No Such Thing As "The Worst Movie Year Ever"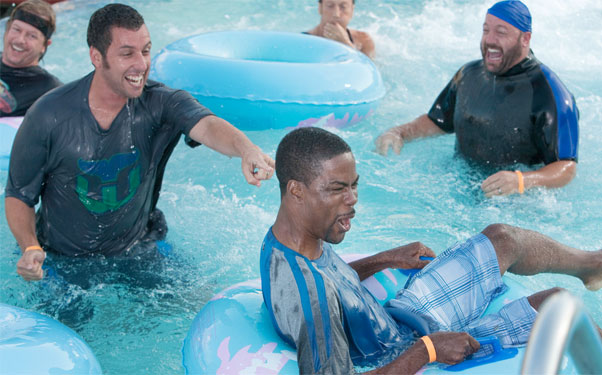 Posted by Alison Willmore on
In a screed in the Wall Street Journal on Friday entitled "The Worst Movie Year Ever?," Joe Queenan claims that "2010 very possibly is the worst year in the history of motion pictures." It's the type of tiresomely cranky piece that seems to be reliably run at least once a year by some outlet or another, and I'm not going to bother picking apart Queenan's argument or his evidence, because… well, why bother?
These days anyone can cherry pick from a release date calendar and make a solid-seeming case that a cinematic year is either amazing or terrible. Remember 2009, with "Fantastic Mr. Fox," "Up," "The Hurt Locker," "Two Lovers," "Still Walking"? What a great year in movies! Remember 2009, with "Old Dogs," "All About Steve," "I Hate Valentine's Day," "I Hope They Serve Beer In Hell"? What a god-awful year in movies! And one decade's underappreciated gem can be the next's unquestioned classic — calendar years that look amazing in retrospect weren't necessarily thought of as so in their midst.
There are now far too many theatrical releases each year for even the dying breed that is the full-time professional critic to see everything, or, say, two thirds of everything. My 2010 in movies will probably differ quite a bit from Mr. Queenan's. The heart of his problem is not that there are no good movies, it's that those movies aren't at the multiplex, which is currently catering to the ever more reliable demographics of teenagers on summer vacation and parents with kids to entertain.
Looking for the next "The Godfather," "Jurassic Park," "Casablanca"? Then why the hell are you watching "Grown Ups"? Get thee to a art house, or wait for fall and the promising, weightier-sounding likes of "The Social Network" and "The Tree of Life."