A Eulogy for the Season Finale of 'The Whitest Kids U'Know'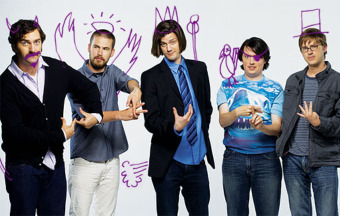 Posted by Melissa Locker on
It is our solemn duty to announce that tonight is the season finale of 'The Whitest Kids U'Know'. In honor of this sad occasion we have decided to celebrate their life, not their season's end.
Henry James once said, Sorrow comes in great waves…but it rolls over us, and though it may almost smother us it leaves us on the spot and we know that if it is strong we are stronger inasmuch as it passes and we remain. The Whitest Kids U'Know never liked to be the center of attention. * ahem* If they were with us now, they would want us to take the focus off of them *cough* and put it on us. They would not want us to focus on the sadness of their finale episode this season, but instead look at the happiness we still have in our lives. Namely, clips from our favorite episodes. You know they would want you to laugh.:
First Person Shooter:

And Genetic Pigs:

The season finale of 'The Whitest Kids U'Know' airs tonight at 10.