Video: Ghetto Film School Benefit Dinner 2010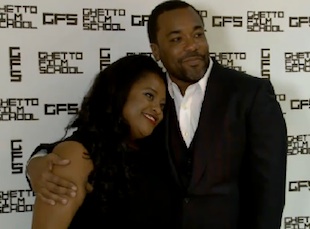 Posted by Matt Singer on
The Ghetto Film School holds their Spring Benefit every year, but 2010's event was a unique celebration. In addition to awarding five graduating students with $2,500 scholarships and commemorating GFS' ten year anniversary educating teenagers in the art of filmmaking, the Benefit also marked the end of the first year of The Cinema School, the nation's first film high school. Ghetto Film School also honored one of its oldest and staunchest supporters, Academy Award-nominated filmmaker Lee Daniels, for his contributions to the organization.
In other words, it was a busy night. Asked why GFS was important to him, Daniels replied with a grin, "The Ghetto Film School is me." Here's our full report:
For more information on the Ghetto Film School, you can go to GhettoFilm.org.
[Photo: Sherri Shepherd and Lee Daniels at the 2010 Ghetto Film School Benefit Dinner, IFC, 2010]