Two Vincent Gallo Movies For The Price of One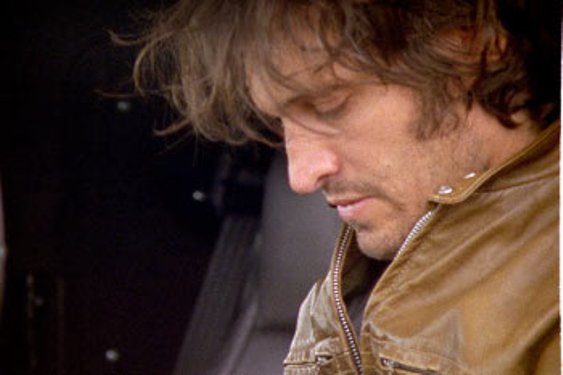 Posted by Matt Singer on
Kudos to Ray Pride, the headlines editor over at Movie City News for spotting this piece by Kyle Buchanan about the complicated route Vincent Gallo's new film took to the upcoming Venice Film Festival. Apparently Gallo was hired to star in a film called "The Funeral Director" and wound up starring and directing in a film called "Promises Written in Water" after he wrestled control of the project away from its original (and inexperienced) writer/director Pete Red Sky. Head over to Movieline to read the full story, which includes several juicy anecdotes about what it was like on the "Funeral Director" "Promises" set.
That Gallo's an interesting guy. He's at least ten years older than he looks and he's painted, modeled, acting, rode motorcycles, and been in a band with Jean-Michel Basquiat (he's even mentioned in the new Basquiat doc "The Radiant Child"). His last film, "The Brown Bunny," was notoriously controversial for its climactic — no pun intended — unsimulated sex act and was famously described by Roger Ebert as "the worst film in the history of the Cannes Film Festival," but it was a lot more interesting than the negative buzz suggested (Ebert even gave the film's theatrical cut a positive review). After hearing the creative conflicts on set, I'm even more curious about his new film. Let's just hope he doesn't blow it.
See, now that pun I intended.