Trailering: Zack Snyder's "Sucker Punch"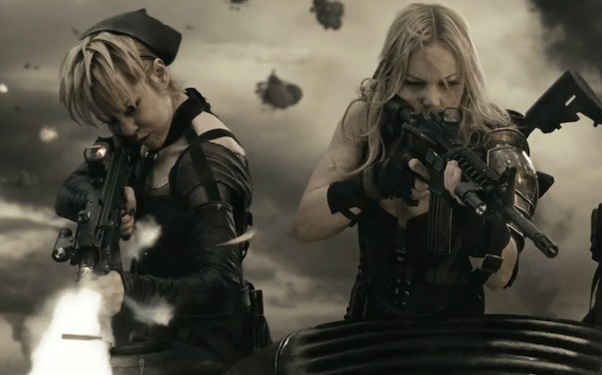 Posted by Matt Singer on
We could debate Zack Snyder's merits as a filmmaker. But the guy's ability to excite the attendees at Comic-Con is beyond reproach. Back in 2006, he blew fanboys' minds when he debuted footage from his big-screen adaptation of Frank MIller's "300"; by the end of the day I had folks coming up to me and asking me about the book because the footage had gone over so well.
Snyder worked his Comic-Con voodoo again last weekend; his upcoming film "Sucker Punch" was one of the movies with the biggest bump in positive buzz from San Diego. Here is the film's first trailer:
According to Coming Soon, the film "follows Babydoll (Emily Browning) who is confined to a mental institution by her stepfather, who intends to have her lobotomized in five days. While there, she imagines an alternative reality to hide her from the pain, and in that world, she begins planning her escape, needing to steal five objects to help get her out before she is deflowered by a vile man." So basically "Moulin Rouge" meets "Pan's Labyrinth" in a live-action rendition of a Japanese anime. The film opens on March 25th 2011.
For sake of comparison, here's the first trailer for "300."
Based on these trailers, we can derive a mathematical formula behind wildly popular Comic-Con trailers which henceforce shall we known as The Snyder Theorem:
[(Scantily-clad women) + (Characters leaping through the air in slo-motion) + (Techno music with choral accents)] x [(Intricate swordplay) / (Sepia-tone)] = Nerd Excitement