"The Social Network" Trailer's Creepy Choral Radiohead Cover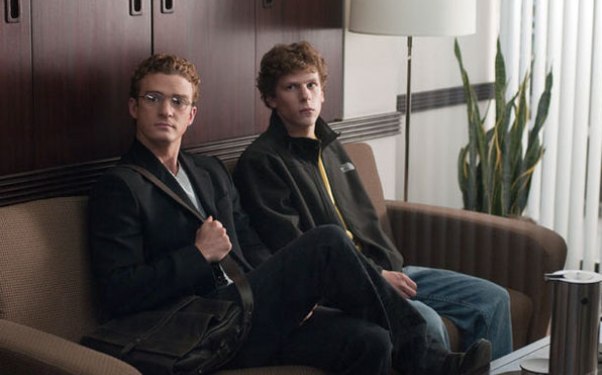 Posted by Brandon Kim on
When I read that Facebook co-founder Dustin Moskovitz responded to "The Social Network" trailer by saying it "emphasizes things that didn't matter," I thought, well that's perfect, so does Facebook!
Other than a handy cultural assimilation tool for Russian spy rings, Da, look my sexy pics, I am USA, I strain to identify any great value in the site (yes, each day when I log in).
On the other hand, David Fincher's film about how Facebook came to be is of interest. And if it really emphasizes things that didn't matter, it's probably because a story filled only with the major details about the inner workings of a group of Harvard computer programmers would be, I don't know, boring?
"The Social Network" looks anything but that in the latest trailers which disturbingly feature a cover of Radiohead's "Creep." It's used to genius effect, cutting straight to the most unsettling aspect of the social networking addiction — the desperate insecurity that drives users to accrue "friends" like they're points, and use pointless comments to fill their vacuous day.
Usually I'd lobby for the use of an original song but the effect of the choir is tremendously successful here, as if echoing the voices of all those little avatars you covet on your page. The culprits are a Belgian girls choir with the somewhat misleading name of Scala & Kolacny Brothers.
Here's a new, revised International trailer, with the creep factor on 11: