"The Dungeon Masters" Blonde Redhead Soundtrack and DVD Release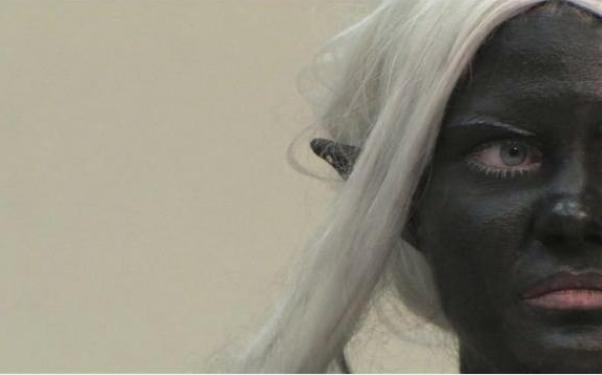 Posted by Brandon Kim on
With a new Blonde Redhead release on the horizon, I decided to re-visit "The Dungeon Masters" after a conversation with the film's editor, Christine Khalafian, who kindly reminded me that the NY trio scored it. The doc, which centers on three hardcore D&D players and their troubles during the economic crush of 2008 is getting an expanded edition DVD release August 3 too. You don't have to own dice with more than six sides, have a thing for chicks with elf ears, or have Blonde Redhead on your iPod to appreciate this film and the exceptionally strange people it follows either.
I asked director Keven McAlester why he approached Blonde Redhead to do the score, hoping to reveal some secret LARP coven they all rolled with but the choice had more to do with a fan seeking a band he loved to create the right mood for a film that treads a fine line with it's subjects. Not that "The Dungeon Masters" ever seeks to mock, but even when you treat a Sphere of Annihilation, or a girl wearing elf ears seriously, there's the risk of tipping into total farce. "When it came time to approach people, Blonde Redhead seemed like a perfect fit," McAlester told me. "We had an initial conversation that made me even more excited to work with them — they had really smart ideas, they were incredibly nice, and Kazu Makino kept referencing Georges Delerue's music for 'Contempt,' which is probably my favorite film score ever."
There was a lot of great music in the film already — including the songs "Folios" by The New Year, "Dirty Knives" by Bangs, "When Company Comes" by the Feelies, and "Ghosts of a Different Dream" by Guided by Voices — but Blonde Redhead agreed it needed more and went to work on various pieces for about six weeks. They also agreed that some of the existing music was "too obvious, a hat on a hat is the current jargon for that, I think," McAlester added.
After some ideas back and forth, McAlester convened with the band for a week in their Brooklyn studio space. "I'm sure the last couple of days drove them crazy, as it would any serious musician," he said of the final recordings. "Because that final push involves stuff like moving a drumbeat three seconds earlier to hit an edit cue, and so on. Regardless, the results were genuinely great. They made the film miles better."
There will be a limited-edition vinyl release of Blonde Redhead's compositions for the soundtrack in the near future, perhaps around the time their next record, "Penny Sparkle," hits in September. If you're interested in being notified about the exact release date, email tdm@antidotefilms.com to request. And hit up Netflix on August 3rd if you've not seen the film yet.