Mike Newell: "God Damn the Gamers! Get Them Out of My Head!"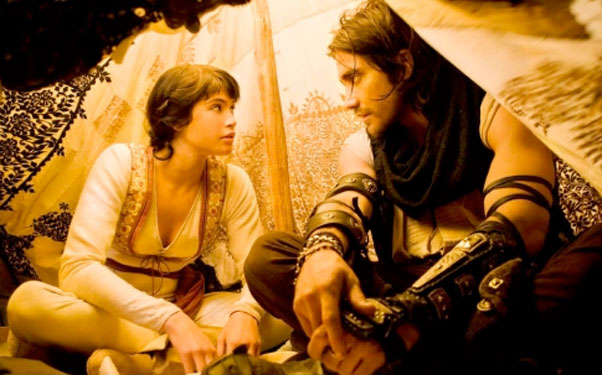 Posted by Evan Narcisse on
Look, I liked the "Prince of Persia" movie. Liked it quite a lot actually. I didn't decide to enjoy it as a favor; my response came because I thought it was fun, well-executed entertainment. Did I love that it seemed to understand and respect its source material? Absolutely. It added to the experience of a movie that I probably would've enjoyed anyway.
But a recent article at CVG shows that all the game-centric blather around PoP really grated on director Mike Newell, the man who also helmed "Donnie Brasco" and "Four Weddings and a Funeral."
Well, here we are, talking about the God damn games again. The answer is yes, of course they can become a threat to Hollywood. But [they cannot] do so with drama in any real sense.

When people watch 24, they're watching for the surprise, you know – when is the great big bad surprise going to step out from behind the palm tree. When they watch The Wire, they're watching the human drama of it.

You can't do it without the human drama. And the video game cannot do that. The video game can do all sorts of face-pulling, all sorts of: 'I am a bad man, I have a mean jagged sword,', but it can't do any more than that.

[The Prince Of Persia movie] does not mean to put two fingers up to the gamers or insult them – but it's not the game. It can't be the game.

Don't get me wrong – I watched the game and took many things from it. But I swatch my son mow down Brazilians by the regiment – nor when I watched my assistants playing Prince Of Persia – I don't feel anything, which is why I hate my son doing it.
It may be easy to peg Newell as falling into middle-period Ebertism, as he admits to not actually playing games and having minimal interest in the medium. But a close read of the article shows that isn't quite the case. He seems to be objecting more to the way that game enthusiasts have dominated the conversations he's been in. And, y'know, he's entitled to that. For what it's worth, his complaints echo some of my own and other game critics. When I interviewed Tom Bissell about his book "Extra Lives: Why Video Games Matter," he said the following:
It's really clear — to me, at least — that one thing games can and must do is expand our sense of what can constitute viable video-game subject matter. I'm a little sick of shooting things, to be perfectly honest.

"Heavy Rain," for all its flaws — and it had a ton of them — at least tried to incorporate life as it is averagely lived into its gameplay. I loved that about it. I don't think anyone could look at games and deny that, because so many revolve around violence and physical confrontation, they rather cruelly limit the sorts of stories they can tell.
The biggest problem I have with Newell's grousing is the seemingly willful ignorance of the provenance of his latest film's source material. The "Prince of Persia" concept is not a world original to the movie, and it stands to reason that you want to appease some of the previous versions of the PoP idea. It'd be the same way if it was an adaptation of a comic, a TV show or, heaven forfend another movie. This is the way of adaptation, not the way of gamers.