Polaris Music Prize short list.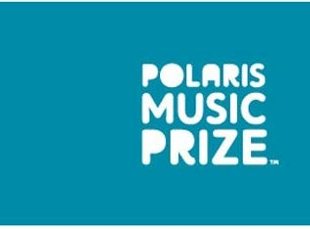 Posted by Brandon Kim on
You may recall, last year's Polaris prize winner was Fucked Up. The short list is out and there are some good bands on it, a few I've not come across, and Tegan And Sara.
It's hard to believe they're even real. Once they were just two identical twin lesbian tweens on a poster we made fun of. Now they're big shit. Like "getting coked up and having sex with a tiger," (to quote Sara from an interview with Spinner today) it's only after it happens that you're like, oh yeah, this can really happen.
The Polaris short list is:
THE BESNARD LAKES
The Besnard Lakes Are The Roaring Night
(Montréal, QC)
Owen Pallet
Heartland
(Toronto, ON)
BROKEN SOCIAL SCENE
Forgiveness Rock Record
(Toronto, ON)
Radio Radio
Belmundo Regal
(Grosse Coque, NS, Moncton, NB, Pointe-à-l'église, NS)
Caribou
Swim
(Dundas, ON)
The Sadies
Darker Circles
(Toronto, ON)
Karkwa
Les Chemins De Verre
(Montréal, QC)
Shad
TSOL
(London, ON)
Dan Mangan
Nice, Nice, Very Nice
(Vancouver, BC)
Tegan And Sara
Sainthood
(Vancouver, BC & Montréal, QC)
I'm pulling for The Besnard Lakes.