Our Favorite Comic-Con Tweets: Day Four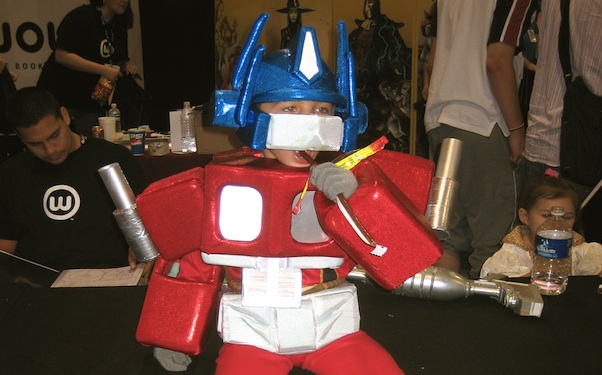 Posted by Matt Singer on
Throughout the weekend, IFC News hunted through Twitter for the best tweets from Comic-Con. Here are our favorites from Day Four; feel free to share yours below:
akstanwyck: #sdcc note to self: don't go on vacation BEFORE comic-con. Go after.
TARDIS_Tara: Ohhhhhkay. I'm guessing Boob-a Fett? http://yfrog.com/ear9ij
thomaslennon: Hey everybody at Comic Con, stop farting when I'm walking RIGHT behind you.
hippielunatic: Levar Burton not polite enough for me to pay $30 for his autograph when I complimented Reading Rainbow. Superstar FAIL. #sdcc
jathanism: It's the last day of Comic Con 2010. I promised myself I wouldn't cry, but then a morbidly obese Green Lantern stepped on my toes. #sdcc
dizzyfirle32: I didn't even attend #sdcc and yet I'm sad that it's over.
robhuebel: Goodbye Comic Con. Hello Purell.
squeemonster: Yeah, I'm kind of thinking I have to do #SDCC again next year. It was double rainbow all the way.
WaltNow: Someone stabbed in the eye here at #ComicCon over seating issue. Shocking and sad, but imagine the costume ideas for next year. #sdcc
LordSteve: I think next year everyone should go to #SDCC with an eye patch