Oh hi, teaser for Tommy Wiseau's new project!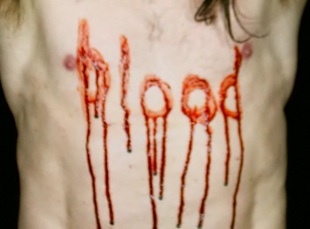 Posted by Matt Singer on
"The Room" director Tommy Wiseau continues to maintain that he intended all the weirdness that has made the film the vanguard of a new generation of midnight movies. Which makes me really curious to see what he does next. Will his follow-up be a "Room" ripoff? ("The Lounge," anyone?) Or will Wiseau try to chase the cult film audience he's built by actively recreating the idiosyncracies people loved about it? In other words, will his new project be inept or competence chasing the appearance of ineptitude?
Based on the teaser from his new film "The House That Drips Blood on Alex," it's hard to say. Though it's listed on the site under "Funny Videos," the 24 second coming attraction isn't very funny. Take a look: