Moviegoers Now Audibly Recoiling at the Sight of M. Night Shyamalan's Name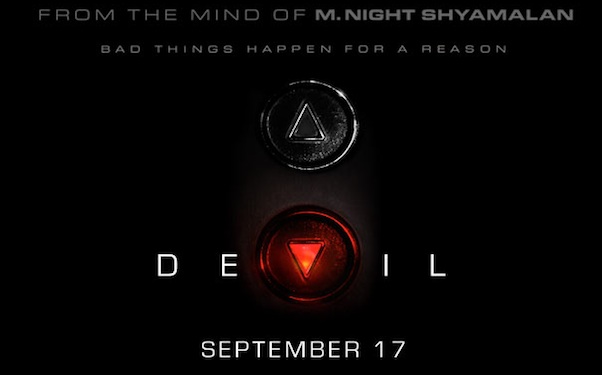 Posted by Matt Singer on
"The Last Airbender" may be his first $100 million hit in more than five years, but there are still signs (ho ho!) that there could be trouble ahead for M. Night Shyamalan. Yesterday, Cinematical posted a video of an extremely awkward confrontation between the director and a journalist critical of his work.
Today Filmdrunk found a video of audiences reacting with audible disgust at the sight of his name in the trailer for his new movie "Devil," which is directed by Drew and John Erick Dowdle but comes "from the mind" of M. Night. Take a look:
Shyamalan's been sticking his name above the title of his movies for years; even though "The Last Airbender" is based on a popular cartoon series, the trailer's title card still proclaimed it "An M. Night Shyamalan Film." Browse some trailers for other movies. Nobody's done that since Hitchcock — not Spielberg, not Scorsese, nobody — probably because it takes an enormous amount of star power (if not outright hubris) to declare yourself as big and important as the title of your own film. Given the reaction Shyamalan's name is getting now, we may not see any one else try it again for a long time.
UPDATE: Time Out Chicago film critic and fact checker extraordinaire Ben Kenigsberg points out that John Carpenter often puts his name above the titles of his movies. He's right. Noted.