More Bonnaroo: The Flaming Lips and Dr. Dog.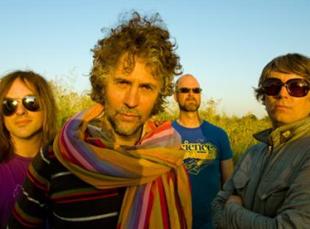 Posted by Brandon Kim on
Bonnaroo has come a long strange way from it's 2002 neo-hippy jam band roots. The first festival was all Widespread Panic, String Cheese Incident, and more Widespread Panic. just can't get down with that.
Truth be told there were some great things going on from the very beginning between the dank nugs and birkenstocks, and by the festival's second run in '03 things were looking real tough with Antibalas, Neil Young & Crazy Horse, Sonic youth, etc. It took a while to shake the stereotype though and I never paid the festival much attention. Continuing to book acts like Ekoostik Hookah didn't help. That's mostly in the past though and this year saw the likes of LCD Soundsystem, The Black Keys, Stevie Wonder, Phoenix, and Conan O'Brien. Just ignore Dave Matthews, obviously.
Hey, the ever amazing Flaming Lips and Philly's Dr. Dog were there too. Dig: