A Jerry Garcia Biopic Is Announced, But Who Could Play Jerry?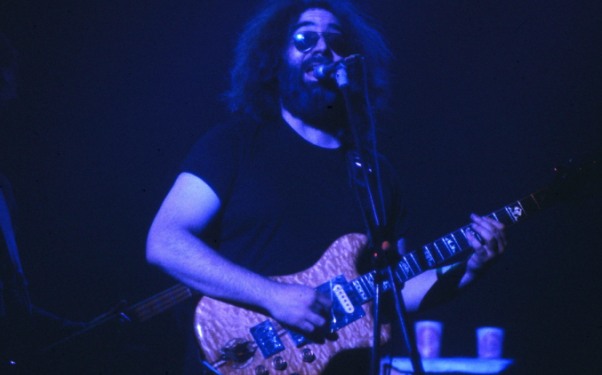 Posted by Brandon Kim on
Steal your face, man — Jerry is going to the big screen in a film adapted from the Robert Greenfield book "Dark Star, An Oral Biography of Jerry Garcia." Director Amir Bar-Lev (of "My Kid Could Paint That") is on board to bring a script by Topper Lilien ("Dungeons & Dragons" — what?) to life. Variety reports the screenplay covers Garcia's early life, even before the birth of the infamous band.
"Topper Lilien's daring script does justice to Garcia and steadfastly resists cliche," Bar-Lev said. That's encouraging. Bar-Lev's last film was "The Tillman Story," a doc about the football hero turned friendly fire casualty in Afghanistan. You have to wonder how he'll handle a story with actors — he's only worked in nonfiction before. There may well be archival footage used in this biopic too, but someone has to play Jerry for real. And there's the other thing — who could play this real life Santa Claus-like figure?
I'd throw out Paul Giamatti or even Benicio Del Toro for fun, but keep in mind the script focuses on young Jerry — the Warlocks years maybe? Take a look at this old news footage, if not quite the right time frame at least it shows a younger Jerry trying to tell some old guy how it is.
I'm seeing Edward Norton, call me mad, but he can pull off a young guy too. Since he's not going to play that ridiculous Hulk role anymore, maybe he's available. For more inspiration, here's "Friend of the Devil," a Jerry Garcia tune off the Grateful Dead's fifth album, "American Beauty."