Hans Zimmer Tapped Johnny Marr for Help on the "Inception" Score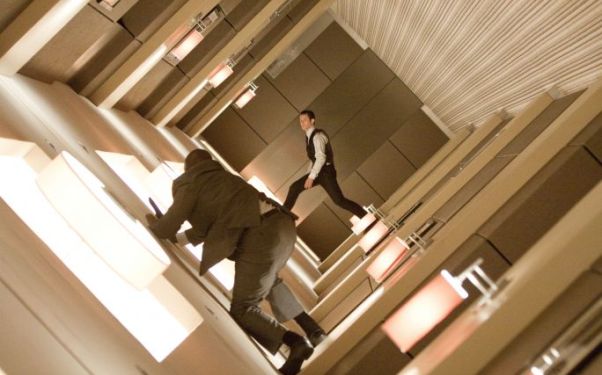 Posted by Brandon Kim on
As the big studio go-to composer, Hans Zimmer scored the film everyone's talking about. I couldn't even get a cup of coffee today without hearing the guy in front of me at the counter tell the barista all about how wild "Inception" is, and I'm sure it is. I've still not seen it, but I've heard some of score and aside from a pleasant piece or two it's pretty much Zimmer's standard fare to my ear — a fare I call electro-turd.
Like defecating, Zimmer's orchestrations have come to be a necessity in life. Usually they're all right, you know what you're getting, just like you know what happens when you flush a toilet. But Zimmer ruins a film at least as often as he serves it, with hollow, bloated compositions that rely way to much cold formula and electronic overloads.
So, it's nice to hear that while working on this score, Zimmer kept imaging The Smiths' guitarist Johnny Marr laying down a guitar riff for a particular theme. Though he denied the impulse until the whole score was nearly finished, the German composer finally brought the idea to director Chris Nolan who thought bringing Marr on was a great idea.
"I don't think anybody else could have done it," Zimmer told MTV News about the guitar riff Marr laid down for the score. "It wouldn't have worked otherwise, and I was willing to throw out the tune if he said no."
See these two legends talking about it, and dig the way Hans Zimmer says "tune" below.