Exclusive: Wye Oak perform "My Neighbor."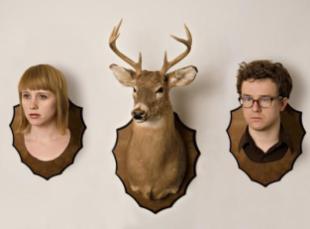 Posted by Brandon Kim on
Baltimore folk rock duo Jenn Wasner and Andy Stack named themselves Wye Oak after the colossal white oak tree that became famous in their home state of Maryland. They say it sprung from a wee acorn in the 1500's back when there were still Native Americans living under it's boughs. It finally collapsed under the weight of all those centuries during a storm in 2002. It was 96 feet tall and its trunk was over 31 feet around.
My guess is that just thinking about all that phloem and xylem, all those rings and layers, inspires Wye Oak in the recording studio. There's just two of them but they have a penchant for a thickly layered brand of "noise folk."
Check out this more minimal live performance off their My Neighbor / My Creator EP.