Exclusive: The Middle East perform "Blood."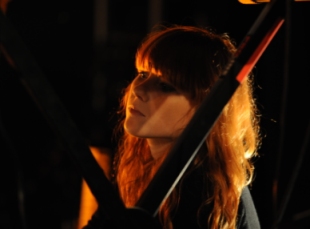 Posted by Brandon Kim on
Thinking up band names is a favorite past time of mine, especially on road trips. The best ones are always those that sound cool while incorporating something of the moment, or something that is lifted from the collective unconscious. The Middle East certainly nails the latter. In some ways it's the most obvious band name of the decade (next to maybe "ipod," or "Obama") though it sure makes them hard to Google.
Luckily their own website is packed with information and a bio page that reads from start to finish, "We're from Townsville, Australia and we play music." So I know at least three things about them, the third being that they have this beautiful song called "Blood," a live performance we shot at SXSW (that might be 4 things now).
Now, this is pretty strange, but they sound like a pairing of Christopher Cross and Simon and Garfunkel to my ear. That's got to be the best thing I've said about anything all month. See what you hear:
Listen to more of The Middle East.