Exclusive: Phantogram perform "When I'm Small" and "Running from the Cops."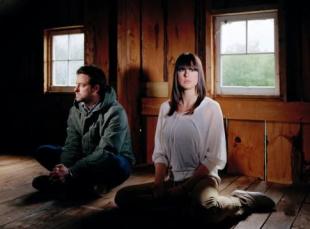 Posted by Brandon Kim on
Hey, if you listen to one thing today, listen to this. Get your daily dose of dope with Phantogram and a guitar lick so tough, you might have to go out and rip your shirt off and just flex for chicks on the street after you hear it… I did.
[Phantogram. Photo by Doron Gild.]
Duo Josh Carter and Sarah Barthel wearing those gold bracers reside and record their beat-heavy, illusory pop way up in Saratoga Springs, NY but they're coming down to the city for a show with Caribou Friday the 16th (tomorrow). Technically, the show is on Governor's Island, part of the The Beach @Governors Island series.
Both of these songs are off of their debut, Eyelid Movies, on Barsuk Records.