Eva Green As Opera Star Maria Callas (& Arthurian Legend Morgana)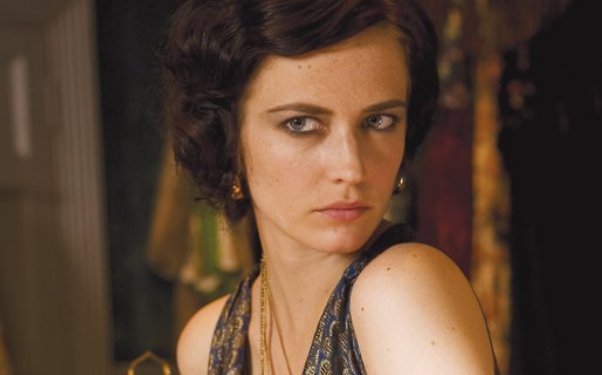 Posted by Brandon Kim on
Stormy-eyed French beauty Eva Green seems set to play the 20th century opera legend Maria Callas. The Hollywood Reporter said she was as "in talks" so it may not be a done deal, but IMDb has no less than two Callas biopics listed for Green, so I'm betting at least one of them is right.
Callas was huge in the late 40's through the 70's. Jackie O. was still just Jacqueline Kennedy when Callas was sleeping with rich guy, Aristotle Onassis. Leonard Bernstein called her "The Bible of Opera." You'll hear that on NPR for sure when this film comes out.
Born in NY into a Greek family, Callas made a name for herself performing in Greece and Italy, then went onto worldwide fame. The film is apparently being co-produced by Callas' favorite luxury crystal company, Swarovski, whose decadence she publicly indulged in. I can't wait to see Eva Green all dolled up in those goods.
Green is also playing the part of Morgana in the TV series "Camelot" which began filming in Ireland. Irish media has at least twice reported her character as "Morgan," and I'm inclined to chastise them, as any self respecting mythical lore enthusiast knows Arthur's naughty half-sister's name is "Morgana le Fey." They say things fookin' differently over there though, so who knows — but when in doubt, always defer to Helen Mirren roles — who played Morgana in the film bible of Arthurian legend, "Excalibur." For my thoughts on scores for medieval fantasy pictures set in the UK see Clannad.
Green is a good match for Callas' elegant style: