Disc Covering: "Airline Disaster," and What a Disaster It Is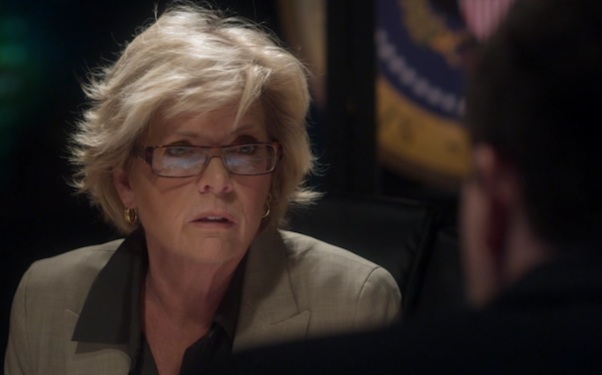 Posted by Matt Singer on
Last week's disc-covery proved that all you need are some clever ideas and and a bunch of passionate, talented craftsman to make a straight-to-DVD movie that's worth watching.

This is not last week.
"Airline Disaster"
Directed by John J. Willis III
Tweetable Plot Synopsis: A high-tech airplane on its maiden voyage gets hijacked with remarkable ease by white supremacist terrorists. (Supremorists? Suprerrorists?)

Salable Elements: Absolutely none that I can think of, which is weird. Usually movies that are on the low-end of the DTV world like "Airline Disaster" have some kind of immediate hook connected to a current Hollywood hit — a la "Transmorphers" instead of "Transformers" — or a couple name actors with built-in brand appeal. "Airline Disaster"'s got neither. It doesn't even have an eye-catching title. "Airline Disaster"? It sounds like something by Friedberg and Seltzer, and their films are titled that way as jokes.
Plus the title's not even accurate! "Airline Disaster" suggests some sort of massive, company-wide problem, but the movie is about an incident on a single plane. I mean, sure, the hijacking of this newfangled Starquest thingie probably didn't do Coastal Airlines' stock price any favors. But it's not like the movie pays any attention to that sort of thing. Which means it should have been called "Airplane Disaster," but of course that makes you think of "Airplane!" and that implies that the film is a comedy. Which "Airline Disaster" is, just not intentionally.
Biggest Success: The only recognizable name in "Airline Disaster"'s cast is "Family Ties" star Meredith Baxter as the President of the United States. Though Baxter is in a movie of near-limitless stupidity, she plays her role straight without an ounce of visible embarrassment or camp. I wouldn't necessarily call her performance "presidential" but I would call it "committed," and for that, I give her credit.
Biggest Failure: Simply put, this movie has no reason to exist. The plot, obviously lifted from "Die Hard," involves a bunch of terrorists with ulterior motives, necessitating the heroics of a lone police officer (or, in this case, Secret Service agent) in the wrong place at the wrong time. Since "Die Hard" was set in an office building, reconfiguring that plot to work on an airplane might have been enough of a novelty to justify this movie's existence if only a whole bunch of mid-90s "Die Hard" knockoffs like "Executive Decision" hadn't already done it more than a decade ago. Those movies had bigger stars and bigger budgets and they're readily available on DVD, so I don't know why anyone would watch this low-rent version with inferior acting, stunts, action, direction, effects, and dialogue. I'm not sure why anyone would make it, either.
I Question: how ten armed Nazi terrorists could sneak aboard the first flight of a state-of-the-art airplane. If it were me running an airline and I had a new plane, I'd be extra careful who I left on. I would not hand out free tickets willy-nilly at Klan rallies. But hey, I'm old-fashioned.
Seriously, who was the baggage screener who let all these people on the plane? Cause I'm pretty sure they need to be fired. These terrorists all have guns in their luggage and bandages on their faces hiding their conspicuous teardrop tattoos. Neither of those things are red flags? "Hm, a lot of passengers on this test flight seem to have brought a lot of ammunition aboard! And quite a few of them have cut themselves shaving, including several women! Oh well — don't want to hold up the line!"
Special Features: include a blooper reel and the five minute "Making of 'Airline Disaster.'" In it, McKeon explains the difficulties she faced playing Agent Vitale. "The role was a bit challenging for me," she says, "because [she's] a Secret Service agent, and I've never done that." Yes, as opposed to all the actresses who have a background working security for the leader of the free world.
Later on in the making-of, one of McKeon's co-stars compares the thrill of appearing in "Airline Disaster" to an orgasm. Which begs the question: is there any chance this movie was originally conceived as a porno? Maybe one called "Airline DisASSter?" And then later they just cut out all the sex scenes and repackaged it as a thriller? It would explain a lot.
Worthy of a Theatrical Release? No.
For Further Viewing: watch the trailer for "Airline Disaster." Note that it advertises the appearance of two Emmy nominees: Baxter and McKeon. Note also that it doesn't mention that McKeon was nominated for a Daytime Emmy.