Bonnaroo interview and performance: Phoenix.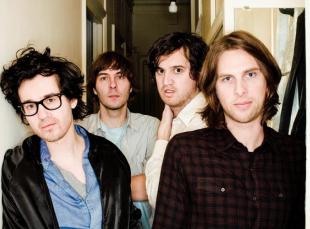 Posted by Brandon Kim on
IFC News cameras caught Phoenix at the Bonnaroo Music and Arts Festival in Manchester, Tenn. They're quit dashing, these French fellows, just look at their socks. I feel like going to A.P.C. and blowing a paycheck on a shirt that fits me just hearing them talk.
I booked them for a gig in 2006 when they toured the US for It's Never Been Like That. I was probably the only one involved who didn't already have the record and I distinctly recall wanting to be elsewhere the night of the show, muttering to myself while I counted stacks of bills. Maintenant, a good show is a good show and when it's French, plus well dressed, it goes a long way to soothing my inner punk.
Watch these clips of Phoenix performing at Bonnaroo and talking about first kisses.
More: Phoenix likes the VU.