New Blonde Redhead album "Penny Sparkle," and single "Here Sometimes"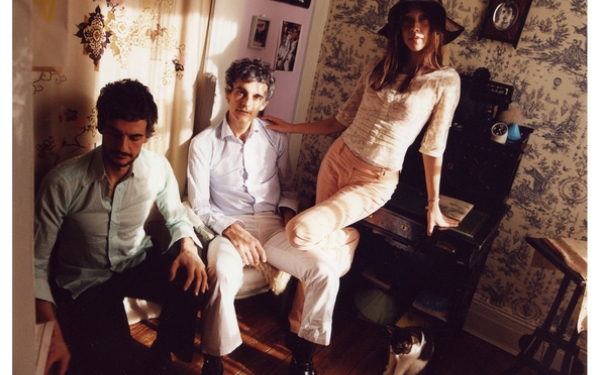 Posted by Brandon Kim on
When I first moved to NY there was this cafe I immediately fell in with on Mott and Prince that made such a tremendous cup of coffee, to this day, I measure every one I have against their brew. Everyone would talk about how the place was Blonde Redhead's hangout.
They'd say it in that way people say things when they know they're dropping something cool on you, letting you in on a little inside information. I heard different unsubstantiated things; they wrote their songs there, they lived upstairs, they played there in their jammies at night when the doors were locked.
I'm sure there was some truth to it originally, but by the time I was taking up tables there it was all mistaken identities I think. For all I know, someone saw me there one day, thought I was Kazu Makino, told the next guy over and on it went.
The band and their dream pop remain something of a mystery to me, like this almost Sade-like track, "Here Sometimes" (below) off their forthcoming record "Penny Sparkle," due out September 14th. And this Wednesday, look for some words I had with the filmmakers of "The Dungeon Masters," a D&D documentary which Blonde Redhead scored before recording "Penny Sparkle."
Listen to Blonde Redhead's "Here Sometimes":