Bigger, younger, spoofier! When TV series head to the big screen.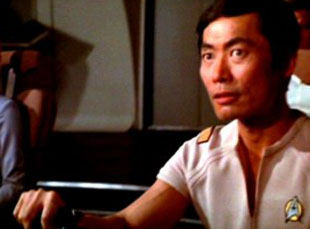 Posted by Vadim Rizov on
From the moment 1979's "Star Trek: The Motion Picture" brought the cult show back to life, critics have reflexively moaned at whatever new resurrection gets trotted out. And who can blame them, when it's led to things like "Car 54, Where Are You?" Still, it's interesting to see how a movie based on a TV show will often travesty the most recognizable elements of the series to which it's ostensibly paying homage.
Almost every post-"Star Trek" TV adaptation has skewed in some noticeable, often drastic way from the source material. (The "Star Trek" franchise itself instead went with the overly reverential approach.) "Dragnet" — one of the most humorless shows ever broadcast — became a goofy Dan Aykroyd-Tom Hanks comedy, with Aykroyd as a decidedly anachronistic Jack Webb type going up against Hanks' smartass.
"The Brady Bunch" went from being saccharine to mocking the same. And J.J. Abrams' "Trek" reboot gently poked fun of Gene Roddenberry's conception of the USS Enterprise as a kind of model UN, giving us a Russian whose accent confused everyone to no productive end.
Action shows get technological upgrades and age downgrades: the cast of the original "Mission: Impossible" looks antiquated compared to Tom Cruise & co. The recent "A-Team" adaptation achieved the minor victory of more or less staying true to the original's tone, while considerably upping the expensive eye-candyness of the action sequences.
"The Mod Squad" went from counter-culturally preachy to late-'90s "edgy" (or at least there was a Bjork song on the soundtrack). "Charlie's Angels" became a good deal brighter and more self-reflexive while still delivering titillation for 13-year-old boys.
It's a no-brainer that TV shows that are made into films become glossier, younger and more action-packed — unless they're comedies, in which case they tend to actively mock the most dated qualities of what they're ostensibly derived from, exaggerating cluelessness for its own sake.
The most interesting TV-show-update rumors of late surround "The Sweeney," a widely beloved '70s ITV show featuring tough and not always by the book London cops conducting awesome car chases with near-"French Connection" levels of proficiency. Alas, lightweight, photogenic types like Orlando Bloom are being bandied around now as casting prospects, and you'd have to imagine an update would be heavier on the CGI and less on the squealing rubber. Still, the show's a treasure trove of crisply shot high-speed chases. Here's a sample:
[Photos: "Star Trek: The Motion Picture," Paramount, 1979; "Charlie's Angels," Columbia TriStar Home Entertainment, 1976-81; "The Sweeney," ITV, 1975-78]