Apichatpong Weerasethakul, the David Lynch of Thailand.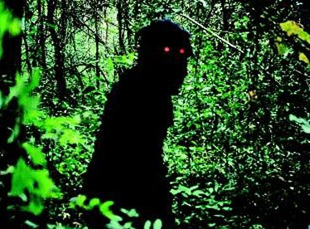 Posted by Vadim Rizov on
Home fresh off his Palme D'Or triumph at Cannes, Apichatpong "Joe" Weerasethakul is back to talking about the political mess in Thailand: "I think now we're pretty primitive in terms of politics… No matter what colour you are, you damage the country" he said in regards to the red shirt demonstrators.
This most apolitical of filmmakers — an art school prodigy who essentially films lucid dreams — has been forced, by default, to become the most obscure activist since the late Sergei Parajanov, for whom the mere act of filming folklore in the Armenian language was enough to land him in gulag.
Weerasethakul's work isn't inherently political — as a gay filmmaker, he has gay characters but isn't polemical about it. His censorship troubles, though, have made him one. He may yet turn down a grant from the Culture Ministry even though the film has yet to break even.
Along with Pedro Costa, Weerasethakul's movies are pretty much the vanguard of arthouse filmmaking. And he has yet to be seen by very many people at all; the Toronto Star's Peter Howell wrote a fatuous diatribe about "Uncle Boonmee Who Can Recall His Past Lives" after its win, writing that it's "a film so resolutely uncommercial, even Thais can't figure it out" (based on the response of a woman who was sitting next to him on the flight home).
But the trailer for "Uncle Boonmee" is something else. It makes what's sure to be Weerasethakul's weirdest film yet look like a menacing David Lynch feature set in the countryside. The sound design hums with ominous tension for no apparent reason; the kabuki-esque line readings ("What's wrong with my eyes?") are menacing. It may be misdirection, but it's been packaged as absolute cult material for the art-school undergrads.
Could Joe have the potential to be a midnight movie guy? Like a more benevolent, less sexually anxious Lynch, he's basically filming his subconscious, jumbled up with folklore and mythology, some a real part of Thailand's cultural make-up and some just made up.
He's channeled all that weird energy and turned it back around to obliquely refract Thailand's political situation, which makes him the most exciting political filmmaker in decades. It's quite a coup, and the Palme D'Or has given journalist the go-ahead to write about a filmmaker who might once have been deemed too obscure to demand copy space.
Anyway, watch this trailer. It'll creep you out:
[Photos: "Uncle Boonmee Who Can Remember His Past Lives," Kick The Machine, 2010]