Using shorts to make movies longer.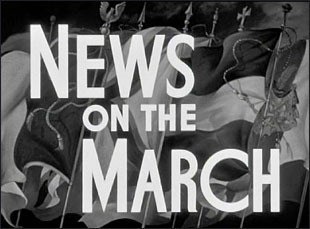 Posted by Matt Singer on
In our Pixar podcast this week, Alison and I spent a few minutes acknowledging the fact that they seem to be the only studio still dedicated to the lost art of the short film. But yesterday Latino Review reported that Pixar's sister company Marvel may follow their lead into the short subject arena. According to the article's "well trusted" anonymous source, "Marvel/Disney are looking at doing 10 minute short films in front of their feature length movies that will introduce secondary characters like Black Panther, Luke Cage, Dr. Strange, etc."
It's obviously exciting news for comic book fans who've been dying for a live-action version of Forbush Man. But it's also potentially exciting news for movie fans in general, and in particular, folks who still love going to the movies. The theatergoing experience has contracted from its Golden Age heights — when a trip to the movies also included a short, a cartoon, coming attractions, a newsreel, and maybe even a second feature, all for one admission price — to a point where the trip includes your paid movie, a couple of trailers, and a mess of commercials. Now even longish movies are often frowned upon, because they cut down the number of showings (and therefore admissions) a theater can cram into a single day.
With studios and exhibitors both struggling to find ways to distinguish the movie theater experience from increasingly high end home theater systems, re-elongating the duration of a multiplex visit could be a great option. Most people are willing to pay a $3-5 premium for a pair of plastic 3D glasses they can't even keep; why wouldn't they pay the same for high-quality extra content? Instead of simply replicating the old school theater experience, it could updated and improved upon. Why not, for example, show a movie twice to customers willing to pay a couple bucks extra: once as is, and a second time with audio commentary? How about live commentary via satellite? Or, for sequels, catch-up screenings of the previous movies in the series?
I couldn't be getting farther ahead of myself without some sort of Flux Capacitor. But even if these shorts don't lead to anything more than an increase in the number of short films screened before features, that's already an improvement. In the meantime, let me just suggest one Marvel character worthy of a, well, short subject: Ant-Man. Lots of cool avenues for cutting-edge effects and super-powers (shrinking, obviously) that couldn't be better suited to a variety of genres that movies love, like detective fiction or espionage.
"Scott Pilgrim" director Edgar Wright has been attached to direct an "Ant-Man" feature for years, but the project's never gotten off the ground. With this new shorts initiative, Wright could take the character out for a brief test drive. If the response is positive enough, it could finally put some momentum behind the feature.
[Photos: "News on the March," from "Citizen Kane," RKO, 1941; "Tales To Astonish" #35 (Sep. 1962), Marvel Comics]