Tom Cruise's celebrity rehab, by way of the MTV Movie Awards.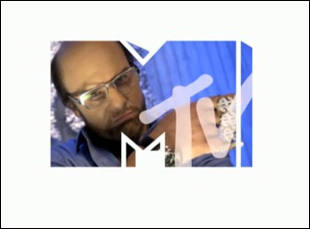 Posted by Stephen Saito on
Normally, celebrity rehab is reserved for MTV's sister network VH1. In the case of Tom Cruise, it's taken on a literal meaning in a series of ads for this year's MTV Movie Awards. You've probably already seen Cruise resurrect his stocky, foul-mouthed "Tropic Thunder" studio chief Les Grossman to berate his younger self in "Risky Business" or the male stars of "Twilight."
And though it seems a bit behind the times for MTV to resurrect a character from a two-year old movie, it's all part of an intricately calculated effort to make you forget the events three years prior on Cruise's infamous "Mission: Impossible III" press tour while he's out talking up "Knight and Day," his summer action comedy with Cameron Diaz.
Unlike his last film, "Valkyrie," which was a tough sell of swastikas and self-importance even without the added weight of being Cruise's first post-media meltdown starring vehicle, "Knight and Day" is the type of slick popcorn flick that will rely on Cruise's devilish grin and charm to sell tickets. In recent weeks, he's been pulling out all the stops — he's on the cover of Esquire, he hopped onstage at a Black Eyed Peas concert in London to push the film's theme song, and allowed himself to be kicked in the chest by Cameron Diaz in a studio-sanctioned viral video from the set. (This PR goodwill tour is so comprehensive you have to wonder if wife Katie Holmes's well-received turns in "The Extra Man" and "The Romantics" were somehow part of the master plan.)
Still, the MTV Movie Awards has long been a centerpiece in Cruise's press campaigns, so much so that it was his appearance in Ben Stiller's "Mission: Improbable" spoof back in 2000 that likely paved the way for his comeback:
Stiller, who was SNL's go-to Cruise impersonator for "Celebrity Jeopardy," christened himself "Tom Crooze," the actor's stunt double, and mugged his way through a faux press kit video for "Mission: Impossible 2" where he chortled alongside Cruise and made director John Woo wince. The irony is it turned out to be a high point for both men — following the spoof, Cruise and Stiller would enjoy the career bests of "M:I:II" and "Meet the Parents," respectively, but of course, as Cruise would become known for couch-jumping and an ill-fated attempt to revive United Artists, while Stiller was embraced by families who could take their children to see "Night at the Museum" and teens who would endlessly quote "Zoolander."
Realizing this seesaw in perception, Stiller gave Cruise an opportunity to deliver punchlines rather than be one in "Tropic Thunder." He's also attaching himself to the still-unmade "The Hardy Men," in which he and Cruise would play bickering, grown-up versions of the crime-solving Hardy Boys. And now Cruise is returning the favor to MTV, reprising his role as the belligerent Grossman and hanging out with Taylor Lautner in a bid to stay relevant, which says as much about the state of the network is as it does the actors involved.
As Vadim Rizov wrote when this year's nominations were announced for categories like as "Best Scared as SH*T Performance" and "Biggest Badass Star," the MTV Movie Awards are one of the more frivolous ceremonies out there, but let it not be said that it hasn't changed the course of careers. Hugh Grant had Jay Leno's couch, Chris Klein had Funny or Die and Tom Cruise has the MTV Movie Awards.