Surprise! Senate hearings rarely make for good TV (or movies).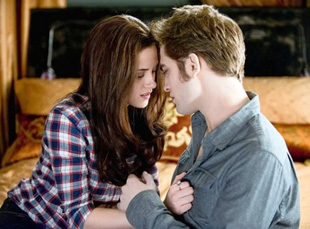 Posted by Vadim Rizov on
The problem with the Elena Kagan hearings are that they're boring as hell. Almost, anyway, as Orrin Hatch discovered yesterday when — during a moment of reproof from Pat Leahy — he responded "We have to have a back and forth every once in a while otherwise this place would be boring as Hell. And by the way, I've been informed that Hell is not boring."
It would have to be more interesting than the perpetual stalemate of the hearings, whose moments of comedy were wan, to say the least, with the inexplicable exception of Senator Amy Klobuchar sharing her thoughts on "Twilight: Eclipse":
Oh, for the glory days of the Clarence Thomas-Anita Hill hearings, a peril-fraught three-day ordeal begging for a dramatic re-enactment. The complete transcripts combine giggle-inducing sexual testimony with sheer '30s drama corn from Thomas supporter J.C. Alvarez, who announced "I have seen an innocent man being mugged in broad daylight, and I have not looked the other way. This John Q. Public came here and got involved."
And yet most hearings are — Orrin Hatch or no — "boring as Hell," which is why they don't get much screen time. As AV Club commenter emeritus ZODIAC MOTHERFUCKER noted in his disappointed appraisal of "Iron Man 2," "potential ownage" was deferred "WHEN ROBERT DOWNEY JR SHOWS UP FOR SENATE HEARINGS THAT ARE BORING AS FUCK AND GO ON FOREVER."
And those were some of the more entertaining ones, no less, thanks to Robert Downey Jr.'s capacity for inspired riffage out of nowhere.
The best depiction of a senate hearing is in Otto Preminger's 1962 "Advise and Consent," with its level-headed, ahead-of-its-time depiction of the mechanics of Washington process. There was also "The Contender," whose plotline greatly upped the sexual risque-ness factor.
These, though, are fictional hearings. There's only one set of real hearings I'm aware of that provided top-notch drama: Emile de Antonio's 1964 compilation documentary "Point of Order," a scathing reduction of the Army-McCarthy hearings, that make the Thomas-Hill affair look like a joke.
Is it fair to lambast pro forma hearings for being boring? Assuredly not. But are they dramatically lacking? Absolutely, even when senators are trying to be sparky. Is there a reason there aren't more confirmation hearings on screen despite their seemingly inherent potential for drama? Apparently so. Onwards and upwards, Ms. Kagan. In the meantime, here's a clip of de Antonio talking about how a Beat Generation movie led him to make "Point of Order":
[Photos: "Twilight: Eclipse," Summit, 2010; "Iron Man 2," Paramount, 2010; "Point of Order," Continental Distributing, 1965]