Reports of the death of the intelligent blockbuster have been greatly exaggerated.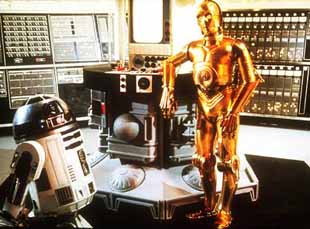 Posted by Vadim Rizov on
Around this time every year, the blame for the death of the intelligent Hollywood film is laid at the feet of "Jaws" and/or "Star Wars." Richard Brody over at the New Yorker rounds up this week's batch of articles, patiently noting that "It's always the end of the world, and things were always better before." (As Wallace Stevens once said, the imagination is "always at the end of an era.")
This time around, the most interesting variation on this complaint comes from Ross Douthat, the on-call Tea Party advocate of the New York Times' op-ed board. Taking a sort of reverse tack, Douthat argues that "An awful lot of the middlebrow blockbusters of the 1980s were really, really good," like "the Indiana Jones saga, the 'Back to the Future' trilogy, 'Ghostbusters,' 'Top Gun,' 'Beverly Hills Cop,' 'Alien' and 'Aliens,' Tim Burton's Batman movies, 'Die Hard,' 'The Hunt for Red October' and 'E.T.'" "There's no necessary reason that big-budget summer movies have to be as lousy and derivative as 'Transformers: Revenge of the Fallen,' or 'Madagascar: Escape 2 Africa,' or 'Pirates of the Caribbean: At World's End.' "
Over at the AV Club, Leonard Pierce advances a case that we're living in a "cultural golden age," where the democratization of access to self-expression has made people feel harried about how much there is to take in, when instead they should be grateful. But then he says this: "Mainstream movies may be in dire straits, but the chances of a small, independent project getting released is greater than ever before." And here I have a bone to pick.
There's still plenty of worth to be found in blockbuster land, post-'80s: "Terminator 2: Judgment Day," "Jurassic Park," "The Fifth Element," "Ocean's Eleven," "Blade II," "X2," "Spider-Man 2," the "Hellboy" saga, "The Dark Knight." Populist entertainment did not, at some recent point, start being entirely worthless, or even go through five-year patches of the strictly horrendous. I don't believe the state of the average Hollywood blockbuster is noticeably more dire than it was 20 years ago. The goalposts have shifted — the CGI-less action-fest is out, the buddy action-comedy barely kicking — but the best big summer movies remain as strange, idiosyncratic and well-crafted as ever.
The last 15 years have seen overqualified directors (Sam Raimi, Steven Soderbergh, Guillermo Del Toro, Christopher Nolan) put their best top-spin on a potentially weary product and walk away in a stronger commercial position than ever, able to ping back and forth between that and smaller projects. There are reasons to be cheerful right there.
[Photos: "Star Wars," 20th Century Fox, 1977; "The Dark Knight," Warner Bros., 2008]